CompuApps DriveWizard 3.15 - Screenshots
User Guide and FAQ - More Details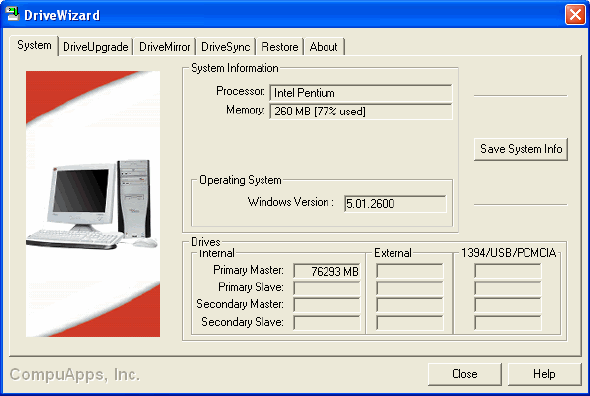 The System Tab provides you with an overview of your system and how to Create Rescue Disk (Floppy diskette for parallel port boot).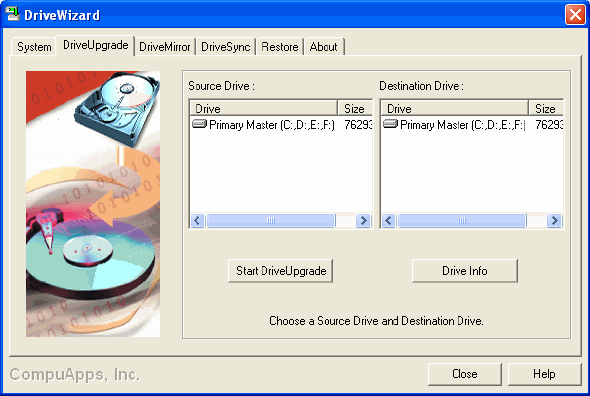 This Tab contains DriveUpgrade and Drive Info options.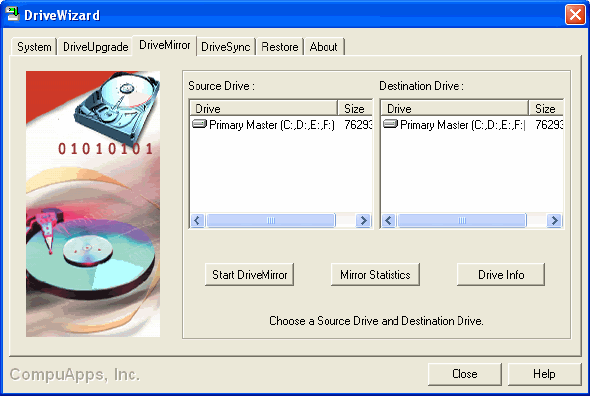 The DriveMirror Tab contains DriveMirror, Mirror Statistics and Drive Info options.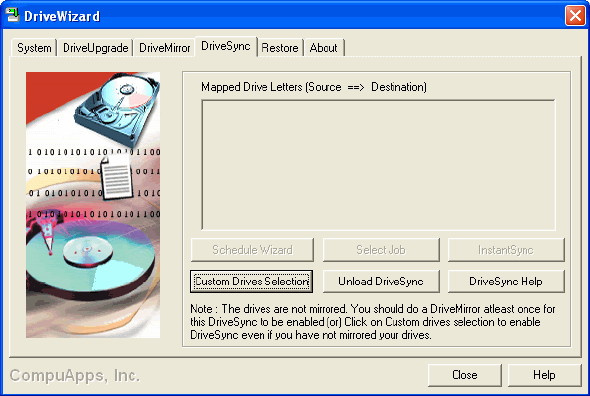 DriveSync is a utility to backup your hard disk in an efficient way. By using DriveSync, the backup can be scheduled so that Drivesync will automatically synchronize the source and backup hard disk without any input from user once the job is setup. Backup can be scheduled as per the user's choice in the following options.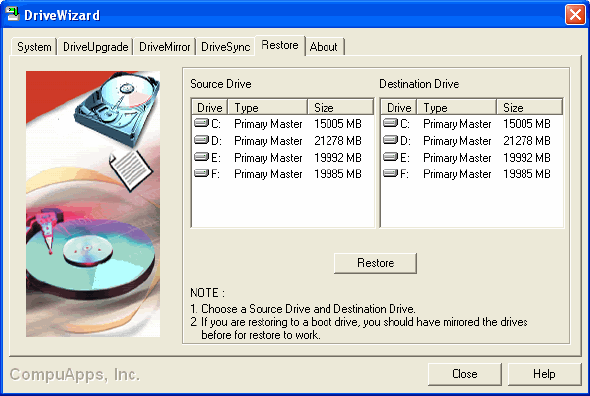 This Tab contains Restore option. Select Restore option to start the file by file restore process.

User Guide and FAQ - More Details