DVD Photo Slideshow 7.36 - Screenshots
User Guide and FAQ - More Details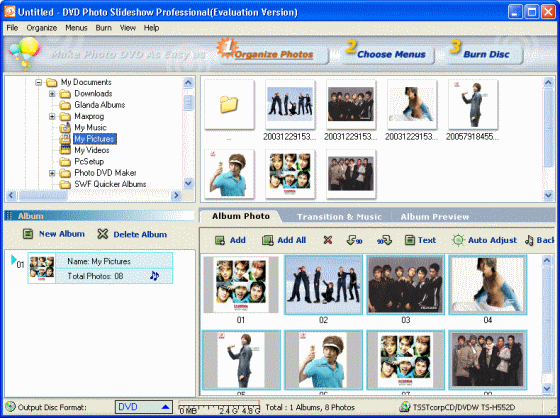 In this step, you may create photo slideshow and select picture from a
folder on your hard drive and add them to a particular album.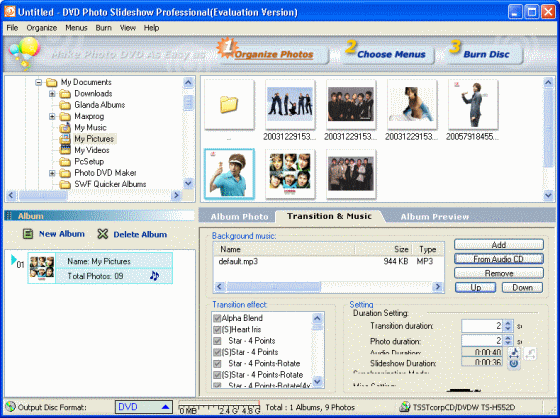 In this step, you may also add music and transition effects to your slideshow.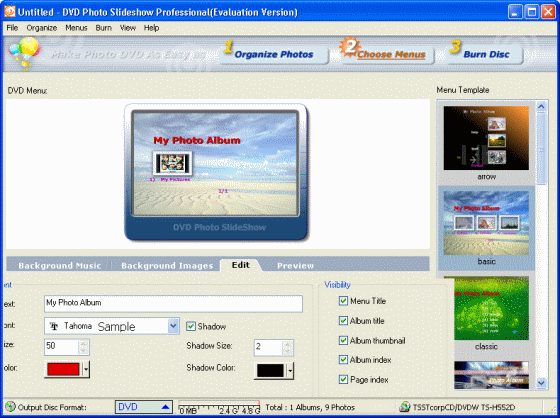 In this Disc Menu window, you may select a template of disc menu which
decides how the photo album will be shown on DVD or Video CD.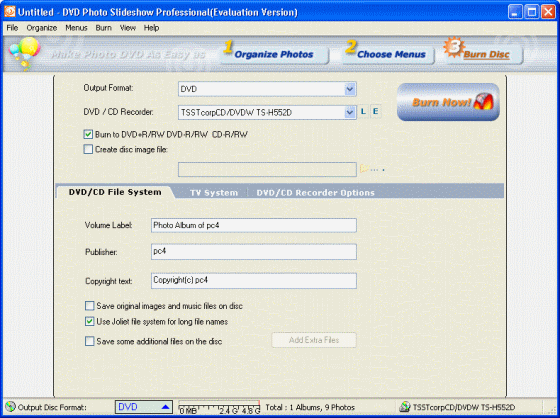 Click the Burn Now button; you can burn the slide show with you CD or DVD burner. After burning, you can play the burned CD or DVD disc into your DVD player and enjoy the exciting photo show on TV.

User Guide and FAQ - More Details