WTD Real Estate Agency 1.0.0
A must have organizer for real estate agents.
Version:
1.0.0
Date Added:
Feb 29, 2008
File Size:
1.25MB
Downloads:
24
License:
Shareware , $395 to buy
System:
Windows 98/XP/2000/Server/Vista/Vista x64/Oth...
Limitations:
Publisher:
Wtd Software , More products
Requirements:
Internet Explorer 5.5, .net framework 2.0, Microsoft Word.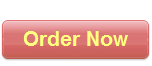 Price: US$395.00




File size: 1.25MB



See rating details