Best Free PHP Editor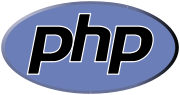 PHP, or PHP: Hypertext Preprocessor, is a widely used, general-purpose scripting language that was originally designed for web development, to produce dynamic web pages. It can be embedded into HTML and generally runs on a web server, which needs to be configured to process PHP code and create web page content from it. It can be deployed on most web servers and on almost every operating system and platform free of charge.
If you are a PHP programmer then you might be wondering if there are any free PHP IDEs editor for PHP with WYSIWYG environment. This page lists some of the best and freely available editors for PHP. Most of them are free to download under GNU/GPL license. The following are some of the best free editors for PHP application development.
Komodo Edit is a free open source multi-language editor makes writing quality code easy. Komodo Edit supports PHP, Python, Ruby, Perl and Tcl, plus JavaScript, CSS, HTML and template languages like RHTML, Template-Toolkit, HTML-Smarty and Django. Komodo Edit autocomplete and calltips, multi-language file support, syntax coloring and syntax checking, Vi emulation, Emacs key bindings, and more.
Komodo Edit, based on the award-winning Komodo IDE, offers sophisticated support for all major scripting languages, including in-depth autocomplete and calltips, multi-language file support, syntax coloring and syntax checking, Vi emulation, Emacs key bindings.
Komodo Edit is built on the Mozilla code base and is now licensed under the same terms as Firefox: Mozilla Public License (MPL), GNU General Public License (GPL), and GNU Lesser Public License (LGPL). Komodo Edit Download
Dev-PHP IDE is a well-featured integrated development environment (IDE). You'll be able to create scripts and applications using the PHP scripting language and the PHP-GTK library (both included in the "PHP Package").
Dev-PHP IDE is free software under the GNU General Public License, which means you can freely modify or use the source code under the terms of the license.
Devphp has a simple and clear interface, constituted of three zones : the edit window where you type your code, the side panel which gives informations and access to parts of your project (files, functions) and the messages zone which gives information on what is presently happening. Each zone has tabs to select the required information. Since Devphp is intended to be used by developers, users are supposed to have already a good knowledge of editors. Dev-PHP IDE Download
PSPad Editor is a programmers editor with support for multiple syntax highlighting profiles. It comes with a hex editor, CP conversion, text differences, templates, macros, spellcheck option, auto-completion, Code Explorer and much more. The program is pre-configured for the most popular programming languages (VB, C++, SQL, PHP, ASP, Python etc.) and you can further customize the syntax settings.
PSPad includes several additional tools that are especially useful for HTML editing (compress, format code) and also integrates TopStyle Lite and TidyHTML. The program can be used as IDE for any compiler. Additional features include support for project, file browsing, custom shortcuts, built-in FTP client to edit files on the server and much more.
There is no complex installation process, PSPad is ready to work immediately without requiring customization. The editor supports many file types and languages, with syntax highlighting. There are macros, clip files and templates to automate repetative tasks. Integrated HEX Editor, Project support, FTP Client, Macro Recorder, File Search/Replace, Code Explorer, Code page conversion... these are just some of the many features that PSPad offers. PSPad Editor Download
HTML-Kit is a full-featured editor and an integrated development environment designed to help HTML, XHTML, XML and script authors to edit, format, lookup help, validate, preview and publish Web pages. Newcomers to web page development can benefit from letting it point out errors and provide suggestions on how to create standards compliant pages. Experts can save time spent on common tasks using the highly customizable and extensible editor while maintaining full control over multiple file types including HTML, XHTML, XML, CSS, XSL, JavaScript, VBScript, ASP, PHP, JSP, Perl, Python, Ruby, Java, VB, C/C++, C#, Delphi / Pascal, Lisp, and SQL. Build 292 supports Vista and adds plug-in manager.
In addition to the user friendly environment that support multiple file types and standards, HTML-Kit includes internal, external, server-side and live preview modes; FTP Workspace for uploading, downloading and online editing of files; and the ability to use hundreds of optional free add-ins through its open plugins interface.

The latest build adds the ability to run batch actions such as global search and replace in multiple files, Internet Explorer and Mozilla / Netscape side-by-side previewing, W3C Web Content Accessibility Guidelines checking through HTML Tidy, internal Command Prompt, TimeTracker, translations, Text to Speech Wizard, UnicodePad and more. HTML-Kit Download

More PHP Editor Recommend and Download:

DzSoft PHP Editor - A handy and powerful tool for writing and testing PHP and HTML pages. It's interface is comfortable both for beginners and experienced programmers. Download Now
EngInSite PHP Editor (IDE) - An integrated development environment (IDE) that drastically simplifies creating, editing, debugging and running PHP scripts. Download Now
Rapid PHP Editor - A Powerful, quick and sophisticated PHP editor with debugger and utf-8 support. You can instantly create and edit PHP, HTML, CSS and JavaScript code. Download Now
ConTEXT Editor - A text editor for software developers. Powerful syntax highlighting for C/C++, Java, Java Script, Visual Basic, Perl/CGI, HTML, SQL, Python, PHP... Download Now
Antechinus PHP Editor - Easily create, edit and run PHP scripts to add edge to your web creations. Eradicate errors in no time with built-in Syntax Check. Download Now
CodeLobster PHP Edition - A free handy editor primarily intended for creating and editing PHP and HTML files with support Drupal CMS. Download Now