IMG to ISO Converter - convert img to iso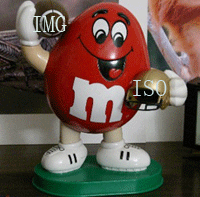 About ISO Image - An ISO image is an archive file (a.k.a. disk image) of an optical disc using a conventional ISO (International Organization for Standardization) format that is supported by many software vendors. ISO image is an unattached file format (like RAR and ZIP): it merges a series of files into one single file according to a definite format. ISO image files typically have a file extension of .ISO but Mac OS X ISO images often have the extension .CDR.
The name "ISO" is taken from the ISO 9660 file system used with CD-ROM media. ISO 9660 is a standard published by the International Organization for Standardization (ISO), defines a file system for CD-ROM media. It aims at supporting different computer operating systems such as Windows, classic Mac OS, and Unix-like systems, so that data may be exchanged. .
What's IMG files? IMG files are raw-data copies of optical media,generated primarily by the Windows application CloneCD, and are primarily used to store CDs with odd properties,such as sectors which need to have read errors when read. Conversion to ISO format removes this information,as ISO format does not support this.
IMG files almost always include a SUB file, which contains additional data for the disc format, and a CCD file, which is a plaintext configu-ration file describing the disc layout.ccd2iso does not make use of these files, but the applications which generate them expect them to have the same FOO prefix as the IMG file.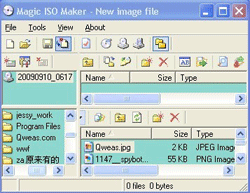 MagicISO Maker is a powerful CD/DVD image file creating/editing/extracting tool. It can open / create / edit /extract CD/DVD image files, and it can convert bin to iso, convert img to iso format, convert iso to bin, etc. as well as make ISO file from DVD/CD-ROM or hard disk, and handle bootable information at meanwhile.
MagicISO is CD/DVD image utility that can extract, edit, create and burn ISO files. ISO file are images (duplicates) of complete CD/DVD disc. containing exact binary copies of the original CDs. Usually, you have to burn an ISO file on a CD to extract its contents, but now you can simply open an ISO file in MagicISO.
MagicISO Maker can convert ISO to DVD. It can also convert BIN or any other format file created by CD burning software (Such as Nero-Burning ROM, Easy CD Create) or virtual DVD/CD-ROM driver software (such as Daemon-tools) to standard ISO format. MagicISO has ability to create ISO image file. You can directly add/delete/rename files or folder in CD image file(s) with MagicISO. MagicISO can handle up to 10G large sizes so that user can extract / edit / open DVD image files in ease. Magic ISO Maker Download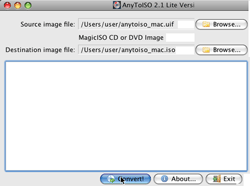 AnyToISO Converter for mac - Convert various CD/DVD-ROM images to ISO format. IMG is a CloneCD disc image file. It can convert img to iso. Besides it also support most popular images to iso. This software can convert bin to iso, convert mdf to iso, convert uif to iso, convert pdi to iso, convert cdi to iso, convert nrg to iso, convert b51 to iso, convert deb to iso, convert dmg to iso.
AnyToISO for mac supports all CD/DVD formats popular in Internet. Most CD/DVD burning software works with ISO images and its native images only. Use AnyToISO for conversion before burning. With AnyToISO you can mount any CD/DVD image found in Internet to your Parallels/VMWare virtual machine.
AnyToISO Converter for mac can also extract dmg files, read all features and supported formats. AnyToISO Converter For Mac Download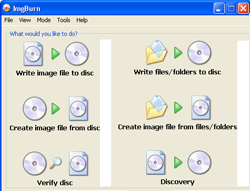 ImgBurn is a lightweight CD / DVD / HD DVD / Blu-ray burning application that everyone should have in their toolkit and it is FREE software! ImgBurn supports a wide range of image file formats - including BIN, CUE, DI, DVD, GI, IMG, ISO, MDS, NRG and PDI. It can burn Audio CD's from any file type supported via DirectShow / ACM - including AAC, APE, FLAC, M4A, MP3, MP4, MPC, OGG, PCM, WAV, WMA and WV. So, it can convert img to iso.
ImgBurn also supports Unicode folder/file names, so you shouldn't run in to any problems if you're using an international character set. Using ImgBurn,DVD Video discs (from a VIDEO_TS folder), HD DVD Video discs (from a HVDVD_TS folder) and Blu-ray Video discs (from a BDAV / BDMV folder) can be built with ease.
ImgBurn is a very flexible application with several advanced features that are often lacking in other tools, especially when it comes to burning DVD Video discs. It supports all the latest drives without the need for updates. ImgBurn Download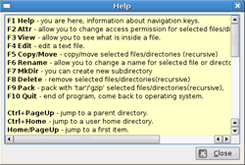 ccd2iso can Convert CloneCD disc image (.img) format to standard ISO (.iso)

ccd2iso is a CloneCD image to ISO image file converter. ccd2iso converts FOO.IMG to ISO format and writes the result to BAR. ISO. If fewer arguments than expected are given,ccd2iso will print its help message and quit. If more arguments than expected are given, ccd2iso will silently ignore them and use only the first two arguments.
Simple command line too to convert windows-only ccd files to burnable ISO images.. ccd2iso Download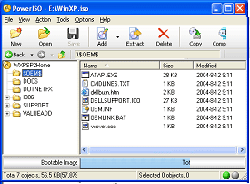 Create,edit,extract,convert,compress,encrypt,split and mount CD image file. PowerISO is a powerful CD image file processing and file compression tool, which allows you to create, extract, compress, edit and convert ISO/BIN image files, and mount these files with internal virtual drive. And most of all, the compressed files can be used directly without decompressing.
PowerISO supports shell integration, such as context menu, Drag and Drop, clipboard...

With PowerISO, you can: 1. Process ISO / BIN image files, make bootable CD image file. 2. Convert img to iso. 3. Compress files and folders to a compressed archive. PowerISO will scan and optimize the files during compression, and thus can have better compression ratio and faster compression speed. 4. Split the compressed archive into multiple volumes. 5. Protect the compressed archive with a password. 6. Use the compressed archive directly without decompressing. PowerISO virtual drive can mount the compressed archive directly. PowerISO download