Easy Church Membership 2.0 - User Guide and FAQ
Screenshots - More Details



This window displays only the contacts having an e-mail address in the master record.
Select an individual record to add to a mail batch by pressing the shift key and clicking the left mouse button.
If you know how to select files in File Explorer you already know how to select each prospect to add to the mail batch.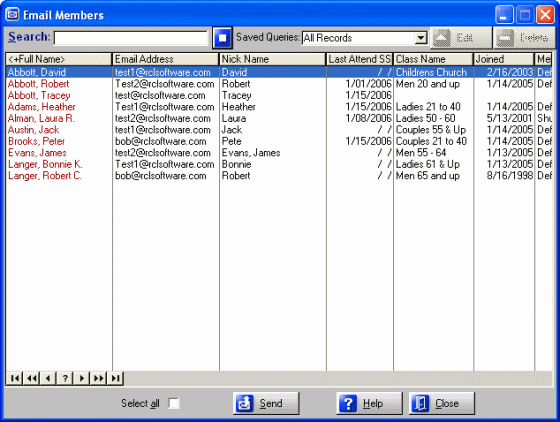 On the right the fields used for the report are displayed as well as the sort order. A note field can be used to indicate exactly what the report will print. You could even suggest which of the saved queries might be used to narrow the scope of the final report.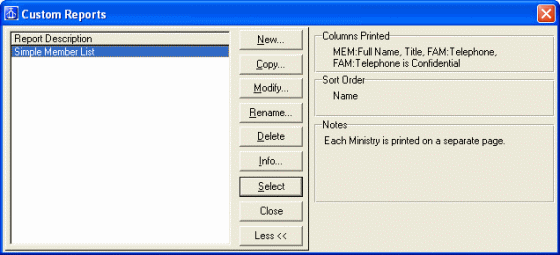 Screenshots - More Details