Easy Church Membership 2.0 - Screenshots
User Guide and FAQ - More Details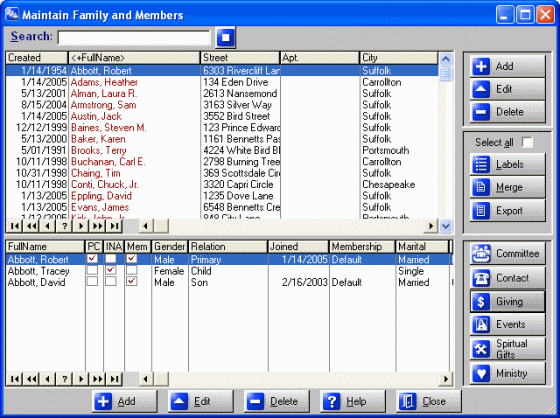 Easy Church Membership was designed to meet the needs of small churches, which maintains a database of church members, all tithes and giving, ministry membership, administrative committees, small group Bible study groups, and spiritual gifts.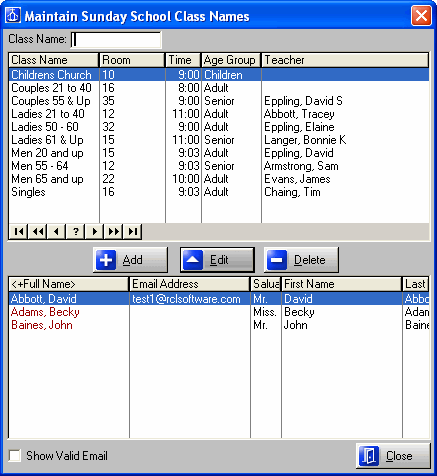 There is also an option to email specific members of your Sunday School class, ministry and committee members.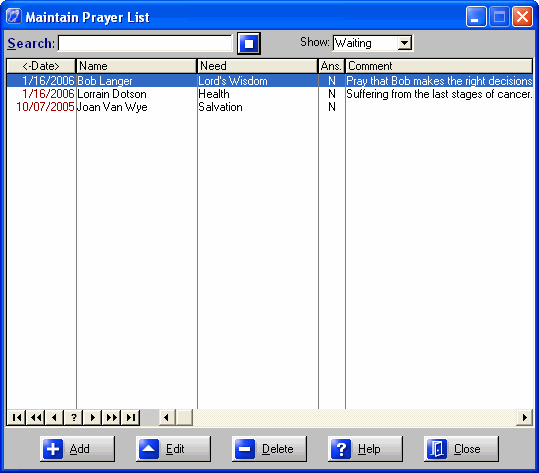 At the church level there is a prayer list, church calendar, and staff calendar.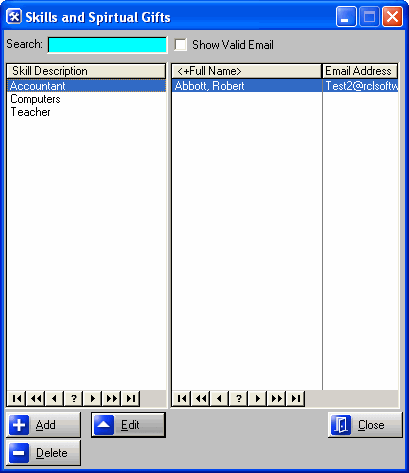 The christian program is multi-user when installed on a network.

User Guide and FAQ - More Details