How to connect Vista laptop to XP desktop?
This is a tutorial about how to network two computers ,one running vista and other computer running xp using simple crossover ethernet cable.this also shows how to share internet connection through crossover ethernet cable.

This tutorial shows how to connect Vista laptop to XP desktop step by step.
Using crossover ethernet cable connect both the computers
First: setting up vista computer
I am using Dell xps 1330 running vista home premium as vista machine. One can be using laptop or desktop,running vista;but the settings remain same.
Step1. click on start,then right click on computer on start menu and select properties .you should see a window similar to one given below.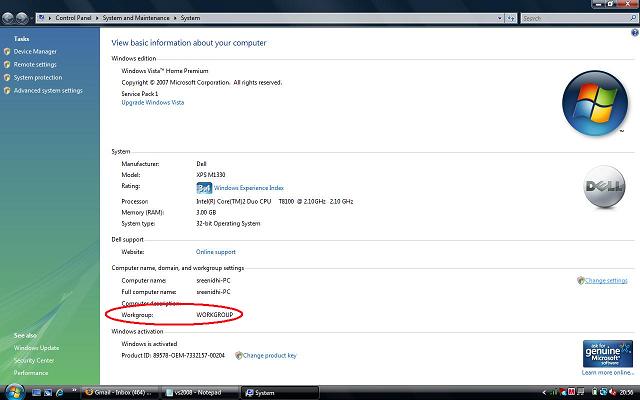 Step2. under computer name,domain and workgroup settings,make a note of name of workgroup you are in. click on change if you want to change your workgroup name.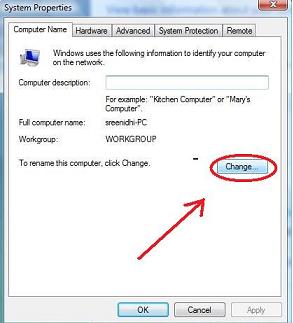 Step3. Go to network and sharing center,click on status and then click on properties ,click on continue.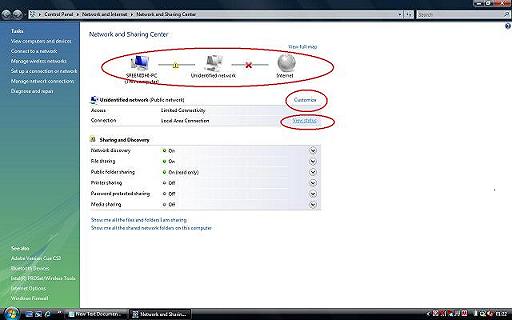 Step4. select Internet Protocol Version 4 (tcp/ipv4) and click properties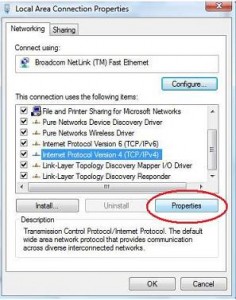 Step5. select "use the following ip address".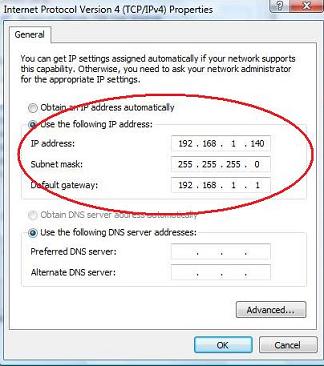 ip address=192.168.1.140
subnet mask=255.255.255.0 (this value is automatically filled once you enter ip address value)
default gateway=192.168.1.1
click on ok and then click on close and again click on close.
MOST IMPORTANT
I assume you are using antivirus protection such as mcafee,kaspersky etc.if so YOU WILL HAVE TO TURN OFF the firewall for 15-30 minutes. Or else YOU CANT ESTABLISH CONNECTION you can enable firewall protection later too.once connection is established ,you can bring back the firewall.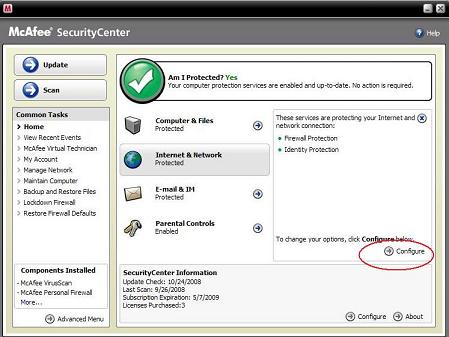 Second: settings under xp computer
Diasble the firewall by any antivirus system as shown above .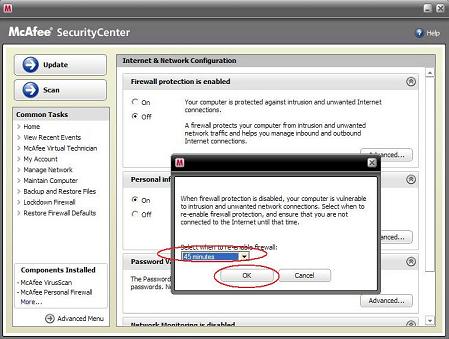 Step1.click on start,right click on my computer and select properties.you can see the sytem properties window as shown below.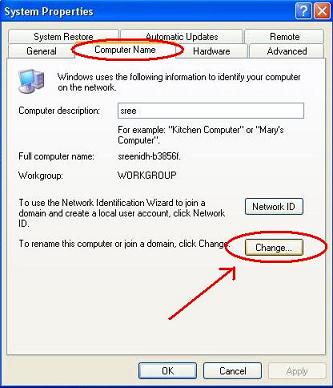 Step2.click on change,and check the workgroup you are connected to.make sure it is the same workgroup on vista machine or else click and the change the name of workgroup.click ok and restart the computer.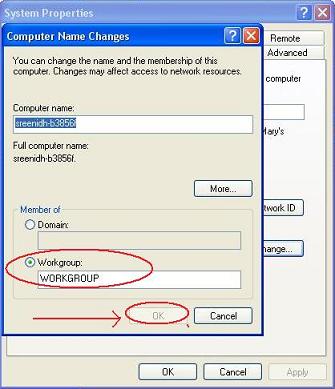 Step3. click on start and click on my network places under network tasks ,click on view network connections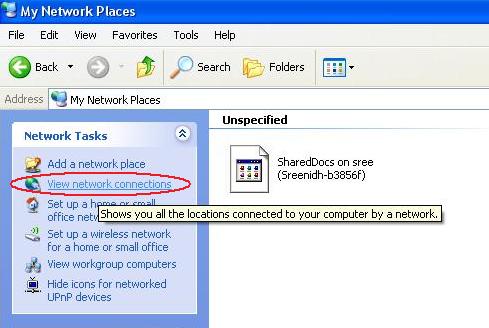 Step4.right click on local area connection and select properties
select Internet Protocol(tcp/ip) from the bottom of list and click on <>bproperties.
select use the following ip address and input these values in the box provided.
ip address=192.168.1.136
subnet mask=255.255.255.0
default gateway = 192.168.1.1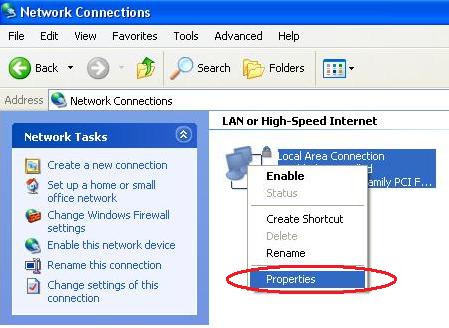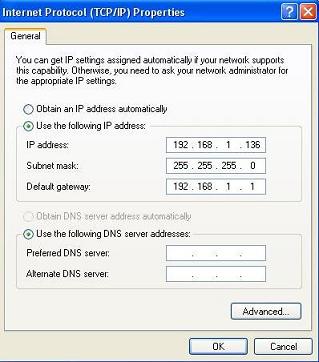 click ok and again click ok
Step5. set the files to share and you can acess the files s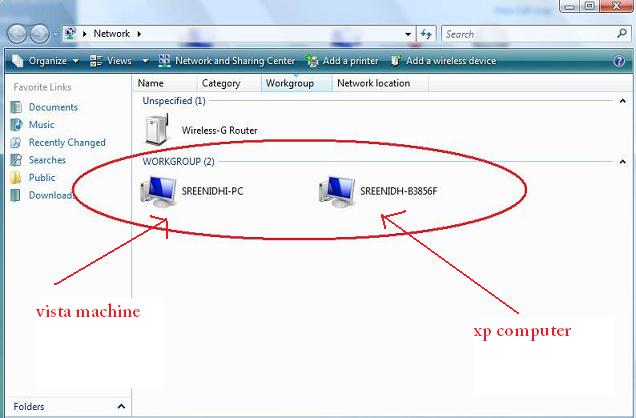 NOTE: while accessing vista files from xp computer you have to enter username and password of vista machine.
Related Software Step by Step Guides and Tutorials:
How to merge multiple WMV, MP4, 3GP, RM, MOV files into one large file?
How to backup Computer in Windows with Keriver Image?
How to schedule ftp transfers with Core FTP Pro?
How to make a flash banner for your website?
How to convert Flash SWF to FLA with Flash Decompiler?
How to edit Flash movies, edit SWF objects?
How to search the necessary information in ActionScripts used in Flash files?
How to insert or put Flash Photo Album into Blog?
How to create seamless patterns for web designers?