How to recover deleted or lost photos, images and pictures?

EaseUs DataRecoveryWizard will recover lost, deleted and formatted digital photos on hard drive or removable media. Works with all hard disk and every type of digital card reader appearing as a drive letter in your local PC. If you have received an error: Media is not formatted would you like to format now? then Data Recovery Wizard will save the day! Don't lose great shots of those special moments! Data Recovery Wizard will recover them for you! Our data recovery software easily recovers lost digital photos, Audio & Video files from removable media as well as hard drives.

To recover photo images, movie and sound files such as BMP, JPG, JPEG, TIFF, PNG, GIFF, MP3, WAV, MPEG, MPG, AVI and MOV from floppy, Memory Sticks, Flash Cards, Sony Memory Stick, IBM Micro Drive, SD Cards, MMC Cards, XD Cards, Secure Digital Card, Hard Disks, Zip Disks, Mini Disks use Data Recovery Wizard.

Step1. Click the "AdvancedRecovery" button on the main window of Data Recovery Wizard.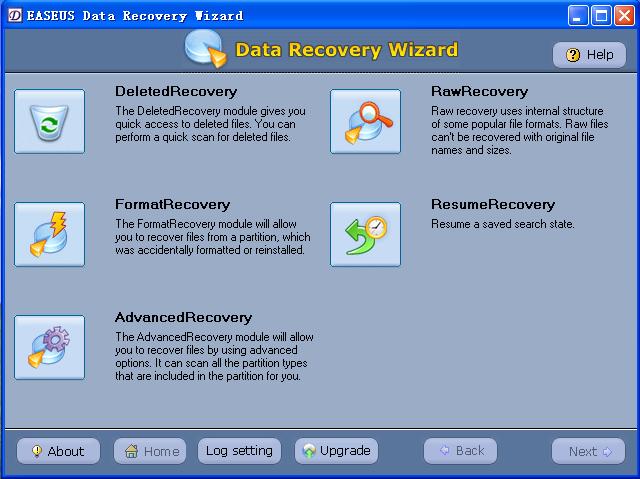 Step2. You can see the list of all logical volumes found on your computer.

Step3. Choose one of them and press the "Next" button (if you are familiar with file system details, you can change "OPTION" before pressing the "Next" button).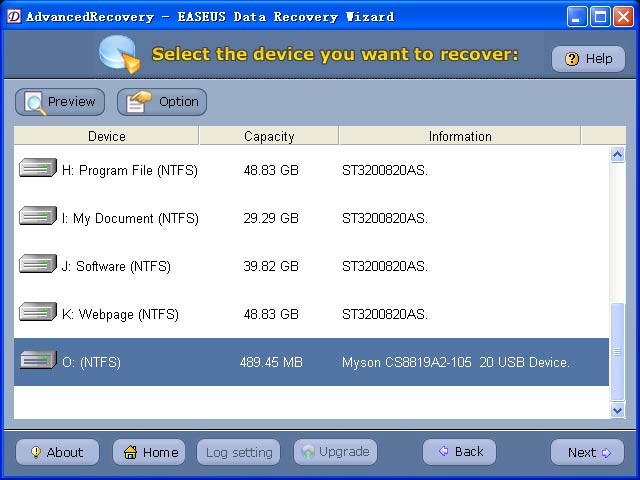 Step4. Data Recovery Wizard will read file system on selected volume.

Step5. This step may take some time depending on the size of disk space. You have to wait until scanning is finished.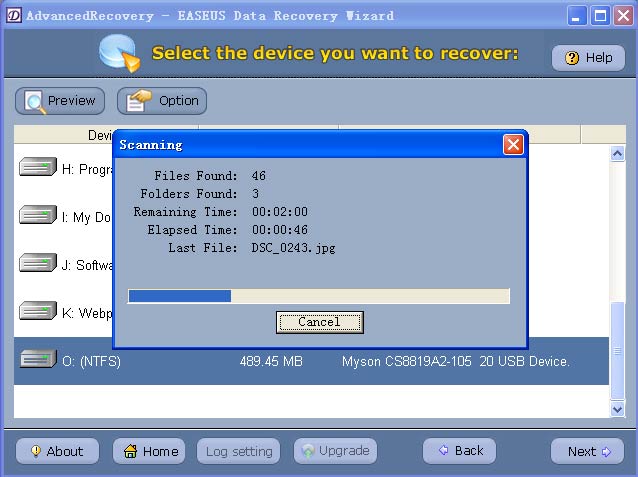 Step6. Otherwise Data Recovery Wizard may not be able to find and recover lost photo files.

Step7. After this scanning is finished, you'll see file/folder tree.

Step8. You can click "View Style" to see thumbnails or right click to preview the photo.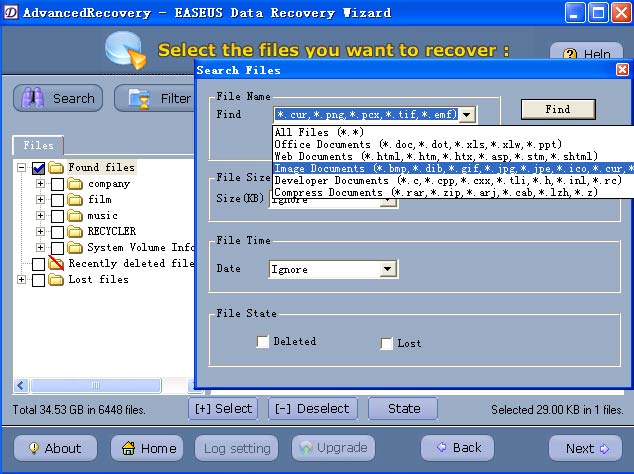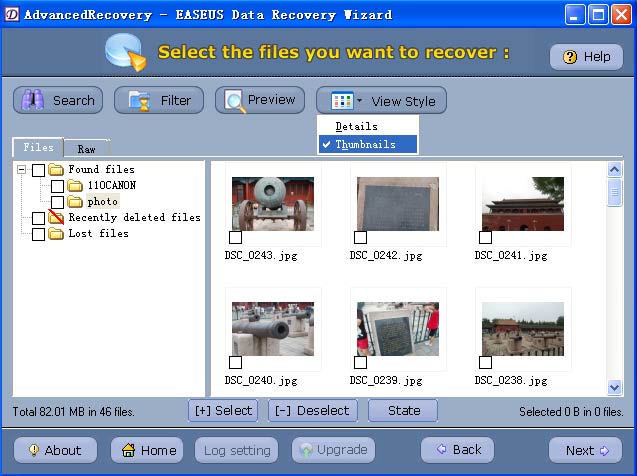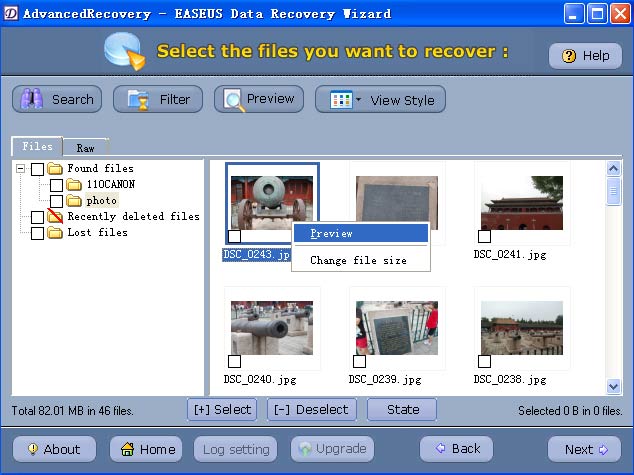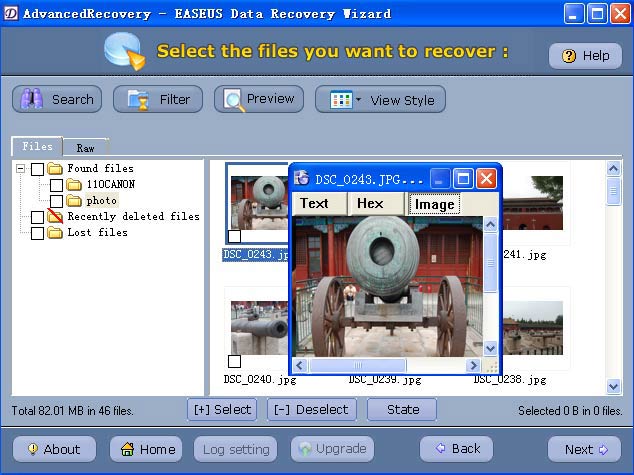 Step9. Select the file or folder that you want to recover and press the "Next" button.

Step10. Select a directory and press the "Next" button to save the data.




Related Article and Tutorials:
How to recover deleted file or folder?
How to recover lost deleted excel file?
How to fix repair movie video with EnhanceMovie?