Flash Player For Mac - Play SWF/FLV Files on Mac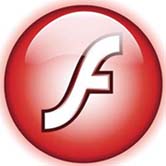 Flash is a vector animation software, originally designed to create animations for display on web pages. Vector graphics are ideal for the web because they are so lightweight.

Flash, a popular authoring software developed by Macromedia, is used to create vector graphics-based animation programs with full-screen navigation interfaces, graphic illustrations, and simple interactivity in an antialiased, resizable file format that is small enough to stream across a normal modem connection. It is ubiquitous on the Web, both because of its speed and for the smooth way it renders graphics. Flash files are compact, efficient, and designed for optimized delivery.
Flash Formats are included SWF (ShockWave Flash), FLV (Flash Video), ASF, F4V etc.... Now using the best Flash Player to play FLV files, SWF files and other Flash formats...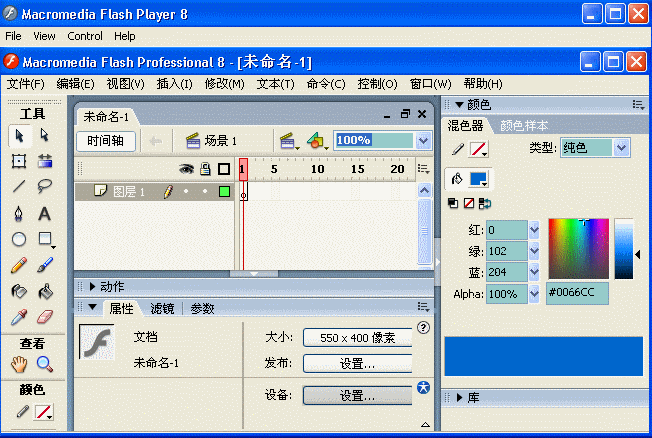 Adobe Flash Player for MAC is a Mac Flash Player for viewing Flash animations and movies using computer programs such as a web browser on Mac OS X; in common usage, Flash lets you put animation and movies on a web site.

Adobe Flash is a widely distributed proprietary multimedia. Adobe Flash Player for Mac runs SWF files that can be created by the Adobe Flash authoring tool, by Adobe Flex or by a number of other Macromedia and third party tools.

Adobe Flash, or simply Flash, refers to both a multimedia authoring program and the Adobe Flash Player uses vector and raster graphics, a native scripting language called ActionScript and bidirectional streaming of video and audio. Strictly speaking, Adobe Flash is the authoring environment and Flash Player is the virtual machine used to run the Flash files, but in colloquial language these have become mixed: "Flash" can mean either the authoring environment, the player, or the application files. Adobe Flash Player for Mac Download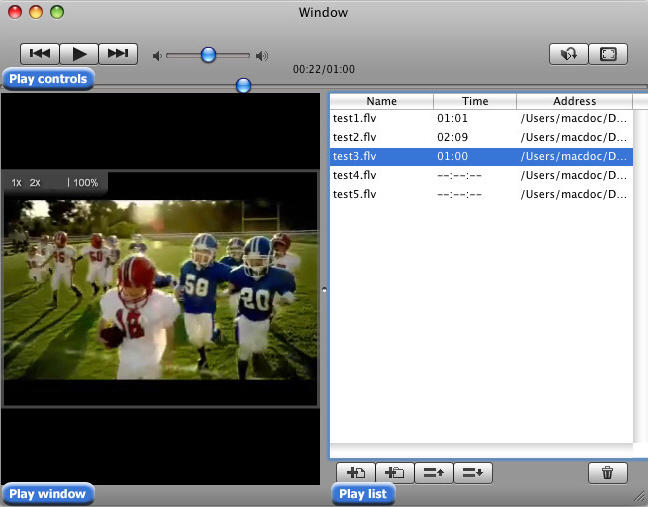 Free FLV Player for Mac is a smart Mac FLV player & Mac flash video player.

Free FLV Player for Mac is totally free for Mac users to play FLV on Mac. The free Mac flv player can easily play all video files with an FLV extension (*.flv), including those Flash videos encoded by Screen Video, Sorenson H. 263 and H.264, on2 vp6, etc. This Free Mac FLV player is so easy that users just need to double click flv file or drag and drop the flv file to the playlist.

Besides the flv files on Mac, Sothink Free FLV Player for Mac can also play Flash videos on line once the URL is offered. Just double click a Flash video or drag and drop the flv file to the playlist, and then it is ready to be played for your video enjoy. The window for playing Flash video can be re-sized freely and the convenient play list and easy play controls buttons can help to make the program more user-friendly. Free FLV Player for Mac Download





SWF & FLV Player is a free, swift and smart Flash player for Mac OS. Eltima enriched it with numerous handy options and controls, which ensures top grade usability for viewing and managing Flash movies.

Using extended Flash movie controls you can easily forward and rewind Flash movies, arrange a playlist of Flash movies to view them randomly, repeat loaded file or the whole playlist continuously. SWF & FLV Player provides control of playback quality to save your Mac's resources and can even restrict SWF access to Web content.

It fully supports not only FLV and SWF movies, but also Mac and Windows Flash Projector files. SWF & FLV Player is the most flexible Flash player for Mac OS with clean interface and absolute control of Flash movies, and it's still free for all Mac users.. SWF & FLV Player for Mac Download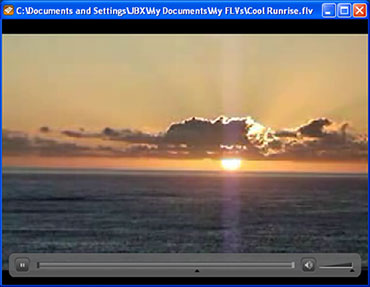 FLV Player X For mac is a standalone media player for Adobe Flash Video (FLV) that lets you watch movies right on your desktop for Mac OS X users. There are countless websites streaming FLV content, but what about handling this format offline? FLV Player X For Mac gives you the freedom to play your Flash movies whenever you want, and unlocks the full potential of this powerful video format.

FLV Player X For Mac Features

* True native support for all FLV flash video files
* Compatible with XP, Vista and OSX operating systems
* High Resolution H.264 / MPEG 4 video codec support
* Video playlists and other rich media integrated features
* FLVSearch customised web + video search engine
* Integrated FLV Video Downloading (coming soon!)
* Fast video navigation / keyframe video mapping
* Resizeable window and full screen playback options. FLV Player X For Mac Download



Related Mac Flash players Recommend and Download:

SWF Player for Mac - a free, swift and smart Flash SWF movie player for Mac OS and download SWF movies.. Download Now
Free FLV Player for Mac - a standalone media player for Adobe Flash Video (FLV) that lets you watch movies right on your desktop. Download Now
Flash Decompiler Trillix for Mac - convert Adobe Flash SWF files back into FLA format, and extract all objects used in SWF files into other formats. . Download Now
RealPlayer For Mac - plays a number of multimedia formats including MP3, MPEG-4, QuickTime, etc...Download Now
MPEG Streamclip for Mac - a powerful high-quality Video Converter, player, editor for MPEG, QuickTime, etcDownload Now
Sothink SWF Decompiler for Mac - converts SWF to FLA, SWF to FLEX, and extracts all elements on Mac OS X. Download Now