MP4 Player for Mac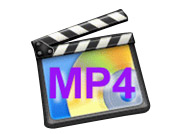 MPEG-4 Part 14 or MP4 file format, is a multimedia container format standard specified as a part of MPEG-4. It is most commonly used to store digital video and digital audio streams, especially those defined by MPEG, but can also be used to store other data such as subtitles and still images. Like most modern container formats, MPEG-4 Part 14 allows streaming over the Internet. A separate hint track is used to include streaming information in the file. The official filename extension for MPEG-4 Part 14 files is .mp4, thus the container format is often referred to simply as MP4.
Since stores like iTunes uses this container format, and it is used with iPod and PlayStation Portable (PSP), MP4 files have become more common. In order to play MP4 files on Mac you need a MP4 Player, here are some of the best MP4 Players for playing MP4 files on Mac.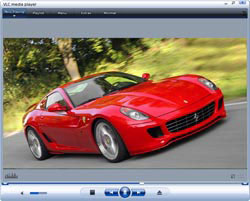 VLC Media Player for Mac is a highly portable multimedia player for various audio and video formats for Mac OS X, including DVD AVI MPEG MPEG2 MPEG4 DivX MP3 OGG MP4 FLAC MXF... VLC Media Player for Mac is also VCD & DVD Player for Mac, and various streaming protocols.

VLC Media Player for Mac can also function as a streaming media server. VLC Media Player is based on an open-source foundation, therefore, Updates, fixes, and addons are released frequently.
VLC Media Player for Mac is a must-have Mac media player and Mac DVD player for its ability to open just about any type of video file you throw at it. VLC Media Player for Mac Download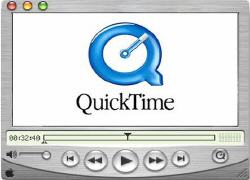 Apple Quicktime For Mac OS X is a multimedia framework developed by Apple Inc., capable of handling various formats of digital video (MP4, MOV), media clips, sound, text, animation, music, and interactive panoramic images.

Apple Quicktime is a Must Have Multimedia/Video Player for Mac OS X Users. Many of today's leading authoring, multimedia and entertainment applications rely on QuickTime to do the heavy lifting. QuickTime contains contains a rich set of developer APIs for handling almost any audio, video and media task. Easily make your application multimedia-enabled with QuickTime.
The QuickTime file format is a track-based, container-like format that enables you to combine almost any media (audio, video, still images, text, VR, chapters and even alternate languages) in a single movie. What's more, you can automate your digital media workflow on both Mac and Windows with AppleScript and Automator support. Apple Quicktime For Mac OS X Download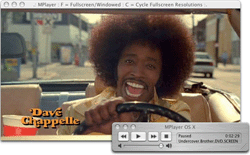 MPlayer OSX is project based on MPlayer (The Movie Player for Linux) port to Mac OS X platform. MPlayer OSX consist of compiled binaries of mplayer and mencoder, separate GUI for mencoder and standalone Cocoa player application based on mplayer binaries.

MPlayer OSX impresses by playing virtually any video file type. These include MPEG/VOB, AVI, Ogg/OGM, VIVO, ASF/WMA/WMV, QT/MOV/MP4, RealMedia, Matroska, NUT, NuppelVideo, FLI, YUV4MPEG, FILM, RoQ and PVA files. It also supports many native, XAnim, and Win32 DLL codecs, and enables you to watch VideoCD, SVCD, DVD, 3ivx, DivX 3/4/5 and even WMV movies.

MPlayer OSX has very good postprocessing. On every image in the movie is applied a filter to reduce square areas, which comes from codec's compression algorithm. MPlayer OSX Download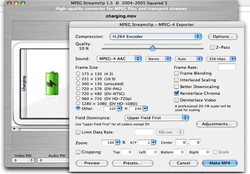 MPEG Streamclip for mac is a powerful high-quality Video Converter, player, editor for MPEG, QuickTime, transport streams, iPod for Mac OS X. And now MPEG Streamclip for Mac is a DivX editor and encoding machine, and even a stream and YouTube downloader. You can use MPEG Streamclip to: open most movie formats including MPEG files or transport streams; play them at full screen; edit them with Cut, Copy, Paste, and Trim; set In/Out points and convert them into muxed or demuxed files, or export them to QuickTime, AVI, DV and MPEG-4 files with more than professional quality
Supported input formats: MPEG, VOB, PS, M2P, MOD, VRO, DAT, MOV, DV, AVI, MP4, TS, M2T, MMV, REC, VID, AUD, AVR, VDR, PVR, TP0, TOD, M2V, M1V, MPV, AIFF, M1A, MP2, MPA, AC3... MPEG Streamclip for Mac Download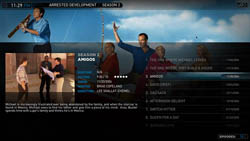 Plex Media Center for OS X bridges the gap between your Mac and your home theater, doing so with a visually appealing user interface that provides instant access to your media. Plex can play a wide range of video, audio and photo formats as well as online streaming audio and video. The real power of Plex is found in its library features: Organize your media into versatile libraries, automatically retrieve metadata from the Internet, and display your libraries using one of the visually stunning skins.
Supported container formats: AVI, MPEG, WMV, ASF, FLV, MKV, MOV, MP4, M4A, AAC, NUT, Ogg, OGM, RealMedia RAM/RM/RV/RA/RMVB, 3gp, VIVO, PVA, NUV, NSV, NSA, FLI, FLC, and DVR-MS (beta support). Plex Media Center for OS X Download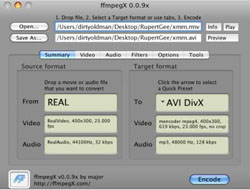 ffmpegX is a Mac OS X graphic user interface designed to easily operate more than 20 powerful Unix open-source video and audio processing tools including ffmpeg the "hyper fast video and audio encoder", mpeg2enc the open-source mpeg-2 encoder and multiplexer and mencoder the mpeg-4 encoder with subtitles support.
ffmpegX can reads the following input formats: MPEG-1, MPEG-2, MPEG-4, DIVX, XviD, non-encrypted VOB and VIDEO_TS, Quicktime .MOV, .DV, .WAV, Real Audio, Real Video, H.263, MP4 H.264, PGM, YUV, PPM, AC3, PCM8/16 bits, mulaw/Alaw, WMA-1/2, SUN AU format, MP2, MP3, AAC, 3GP, FPS1, ALAC, and even more formats. ffmpegX for Mac Download


More MP4 Players and Codecs Recommends and Downloads:

MVS Player - supports DivX, XviD, MPEG, MP4, AVI, WMV, MKV, FLV, MOV, HDMOV, 3PG, SWF, OGM, OGG, DVD,VOB, DV, ASF, ASX, H.264, RM, RMVB, QT, etc. Download Now
iTunes for Mac - It syncs content to your iPod, iPhone, and Apple TV. It supports Quicktime compatible video, MP3, WAV, AIFF, MPEG4, Apple Lossless, M4P/AAC... Download Now
HDX4 Player - it consists of the powerful HDX4 decoder & a video player, not only playback MPEG4 videos but also play other container formats like MP4/AVI/3GP/MKV. Download Now
ImTOO DVD to MP4 Converter for Mac - enables you to convert DVD to AVI, MPEG, DIVX, MP4, MP4 AVC, etc video formats and MP3, AAC, M4A audio formats. Download Now
Xilisoft MP4 Converter for Mac - convert AVI, MPEG, VOB, 3GP, MOV, MP4, M4V, WAV, WMA, M4A, AAC, MP3, MP2, 3G2, AC3 to MP4 video and audio formats directly. Download Now
iMacsoft MP4 Converter for Mac - a professional MP4 Video converter,which can convert various video formats to MP4 (MPEG4) video on Mac OS X. Download Now