XviD Player for Mac OS X - Play XviD Files on Mac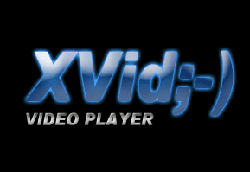 What is XviD? Xvid is a video codec library following the MPEG-4 standard. XviD is the name of a popular new video codec being developed as an open source project by volunteer programmers from all over the world. The format was created to offer a free alternative to other commercial video codecs, and despite being open source its quality and efficiency has made it one of the most popular video codecs online. While XviD still isn't as widely used as the DivX codec, playback of XviD movies is usually supported in new DVD players nowadays.

The XviD codec makes it possible to compress a full-length DVD-quality movie enough to fit on a single CD (might require 2 CDs depending on the length of the movie), while still maintaining the original image quality. Despite the fact that XviD movies offer higher quality video at smaller file sizes they take less time to encode than MPEG-2 due to the incredible compression technology. The video is usually combined with MP3 or AC3 audio to enable both high quality video and audio. These factors and the fact that the codec is distributed for free has contributed to the success of the format.
Now using the best Mac XviD Player to play XviD encoded video and XviD files.
Chroma Player For Mac is a movie player for Mac optimized for playing feature movies. It plays DVD, QuickTime, DivX, AVIs, XviD, MKV and Windows Media files. Chroma Player For Mac contains optimized codecs for MPEG4, DivX, XviD, 3ivx and MS-MPEG4. It plays QuickTime movies. It plays Windows Media WMV's with Flip4Mac's components. It does AVI subtitles. It plays DVDs. It has windowed, fullscreen and overlay presentations.
DivX, 3ivX, XviD and MPEG4 are all codecs commonly found in AVI movies, as well as some QuickTime movies. Chroma has built-in support to play these common formats, as well as several codecs found in older AVIs.
Chroma can read several of the common subtitle formats. If you have a subtitle file for the movie, by simply placing the subtitle file next to the movie file will cause Chroma to automatically recognize the subtitle file and load it. MPEG Chroma Player For Mac Download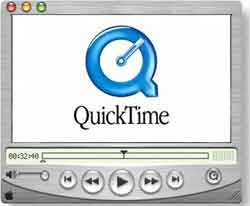 QuickTime Player is an excellent movie viewer application that uses the latest streaming technology to access instant content on the Web. QuickTime Player from Apple allows the Playback of QuickTime movies (.mov) and many other formats
It takes advantage of the latest video compression technology. It's called H.264, and it's an important new industry standard that's quickly garnered widespread support. Chosen as the industry-standard codec for 3GPP (mobile multimedia), MPEG-4 HD-DVD and Blu-ray, H.264 represents the next generation of video for everything from mobile multimedia to high-definition playback. H.264 icon.
The QuickTime file format is a track-based, container-like format that enables you to combine almost any media (audio, video, still images, text, VR, chapters and even alternate languages) in a single movie. What's more, you can automate your digital media workflow on both Mac and Windows with AppleScript and Automator support.
QuickTime player is a good platform for all Mac users to play XviD video files. QuickTime Player Download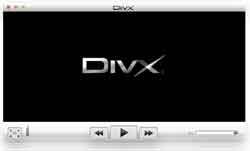 DivX player for Mac 7 is Mac DivX video creation & Mac DivX Player & Mac DivX Player suite with all the tools you need to create and play DivX video files on the Mac OS X. It also can play Xvid files. DivX for Mac 7 includes the DivX Player, DivX Web Player, DivX Community Codec, DivX Converter and DivX Pro Codec support.

DivX for Mac 7 is a free download that provides everything you need to enjoy high-quality digital videos on Mac OS X PC, DivX for Mac 7 including high definition H.264 (.mkv) videos with AAC audio and videos created using all previous versions of DivX technology.

with DivX for Mac 7 you can also play your DivX files (.divx, .avi) on millions of DivX Certified devices today. Look for DivX Plus HD Certified devices soon that will support playback of all DivX and DivX Plus HD files, as well as .mkv (H.264/AAC) videos from the Internet.. DivX for Mac Download

MacVCD is a great software to play XviD files. It discover the easy way to play VCD, and almost everything else with this easy to use media player for Mac OS 8/9. MacVCD plays VCD, XviD, DivX, AVI, MPEG, video, Quicktime movies and more.
MacVCD offers all the playback features you need and the ease of use you really want from a video player. With Video CD Format recognition, you can play VCDs in just one step. You can also play all your other movies - XVCD, XviD, DivX, AVI, MPEG, video, Quicktime movies and more. Use the screen display you prefer - full screen display, or small screen display, or show on your TV. Get the features you want - movie saving, track selection and repeat track features, multi-language and karaoke VCD support with this easy to use video player.
MacVCD also features advanced features such as Hands Free speech activated controls, fast-motion, slow-motion and backwards playback. MacVCD Download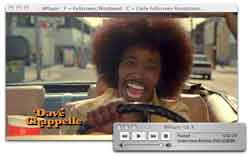 I recommend MPlayer OSX to play MKV file on Mac OS X. MPlayer OSX is project based on MPlayer (The Movie Player for Linux) port to Mac OS X platform. MPlayer OSX consist of compiled binaries of mplayer and mencoder, separate GUI for mencoder and standalone Cocoa player application based on mplayer binaries. It can plays most MPEG/VOB, AVI, XviD/DivX/Ogg/OGM, VIVO, ASF/WMA/WMV, QT/MOV/MP4, RealMedia, Matroska, NUT, NuppelVideo, FLI, YUV4MPEG, FILM, RoQ, PVA files on mac.

MPlayer OSX is binary distribution of MPlayer (The Movie Player for Linux) and comes with native GUI in MacOSX. After installation you can simply (by Drag&Drop) play almost all 3ivx, DivX 3,4,5 and other codecs files in the window or fullscreen mode. Rendering of very nice antialiased text-based subtitles is also supported.

MPlayer OSX has very good postprocessing. On every image in the movie is applied a filter to reduce square areas, which comes from codec's compression algorithm. MPlayer OSX Download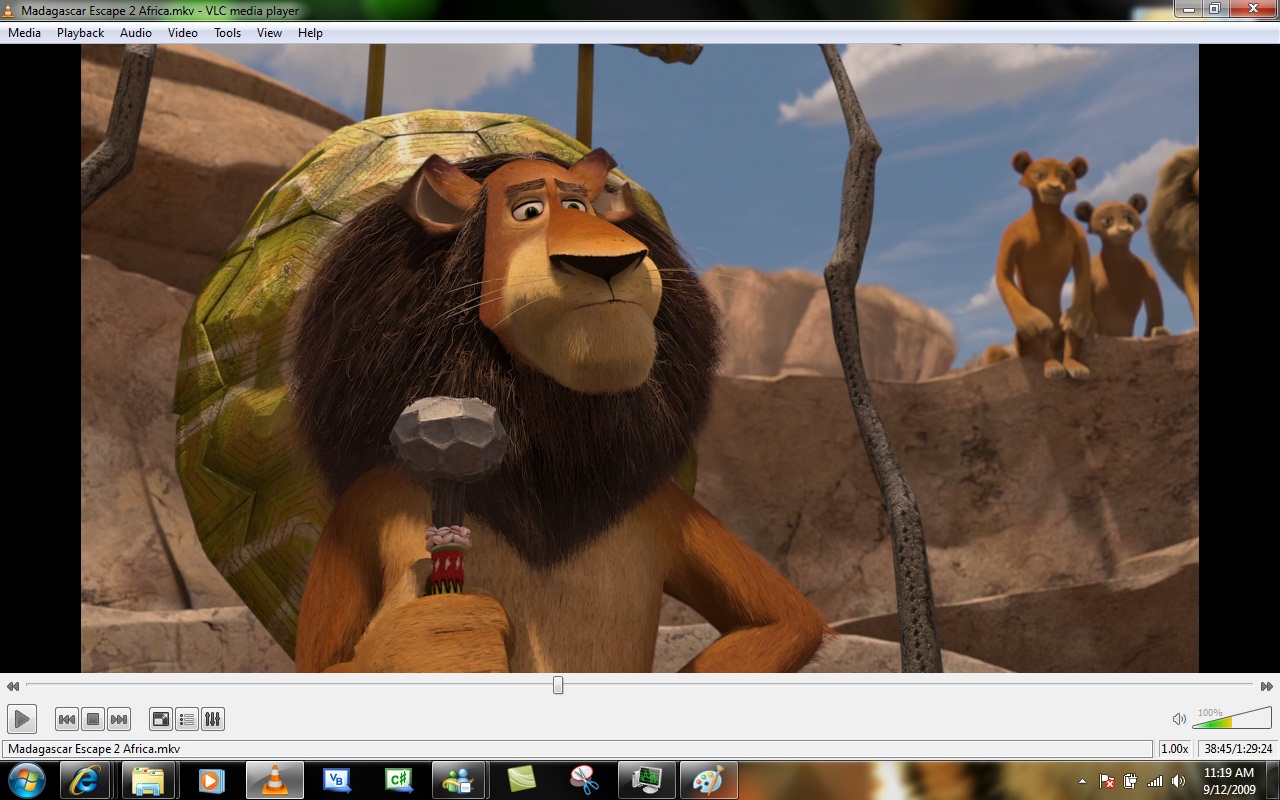 VLC Media Player for Mac OS X (initially VideoLAN Client) is a highly portable multimedia player for various audio and video formats, including Matroska (MKV) MPEG-1, MPEG-2, MPEG-4, XviD, DivX, MP3, and OGG, as well as for DVDs, VCDs, and various streaming protocols. It also can be used as a server for unicast or multicast streams in IPv4 or IPv6 on a high-bandwidth network.
VLC Media Player can function as a streaming media server. VLC Media Player is based on an open-source foundatio. Updates, fixes, and addons are released frequently. The interface is very simple and does not have a lot of distracting features that make some media players difficult to use. It is a must-have application for its ability to open just about any type of video file you throw at it. VLC Media Player for Mac Download

Related Mac XviD players Recommend and Download:

MacVCD - Play VCD, AVI, DivX, MPEG, video, Quicktime movies & more with MacVCD.. Download Now
Apple DVD Player for Mac - support for Blue and White Power Mac G3 and Power Mac G4 systems with PCI-based graphics for Mac. Download Now
DivX pro for Mac - A digital video creation and playback software suite with all the tools you need to create, play DivX video files on Mac. Download Now
RealPlayer For Mac - plays a number of multimedia formats including MP3, MPEG-4, QuickTime, etc...Download Now
MPEG Streamclip for Mac - a powerful high-quality Video Converter, player, editor for MPEG, QuickTime, etcDownload Now
DivX 6 for Mac - Features DivX codec, the DivX Converter, the DivX Web Player and DivX playback support. Download Now