How to Convert Image to Pdf with Image2pdf?

Image2PDF is a file utility to combine image files into 1 pdf or multiple pdfs. Images can be TIF, JPG, BMP, GIF, PNG, WMF and EMF. Adobe Acrobat is not needed.

TIF to PDF, JPG to PDF, BMP to PDF, GIF to PDF, PNG to PDF, WMF to PDF, EMF to PDF;

TIF to PDF converter, JPG to PDF converter, BMP to PDF converter, GIF to PDF converter, PNG to PDF converter, WMF to PDF converter, EMF to PDF converter;

Step1. Download Image2PDF

Step2. Click the "ADD IMAGE FILE" or "ADD IMAGE FOLDER" to select the images.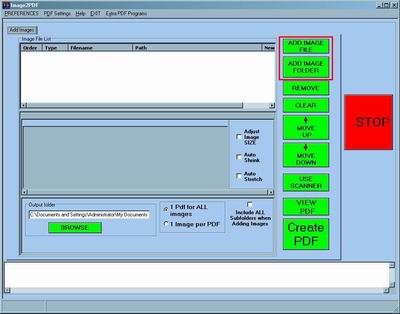 Step3. If you want to delete a picture, or specific picture, please choose them and then click the "REMOVE". If you want to delete all pictures, please click the "CLEAR" button.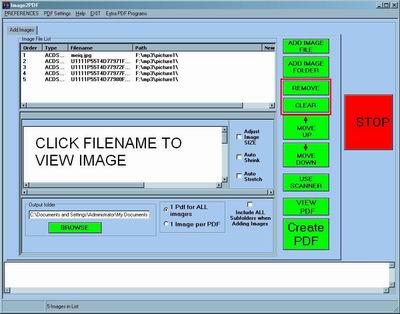 Step4. You can click the "MOVE UP" or "MOVE DOWN" button to change their position, if you think that all pictures are in a pdf file.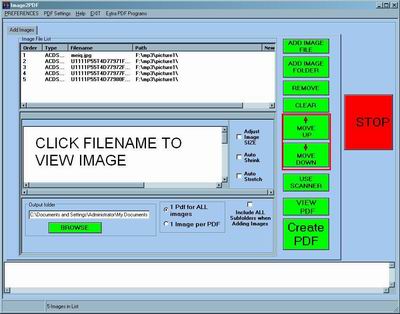 Step5. According to the result which you want to get, you can choose "1Pdf for ALL images" or "1 Image per PDF".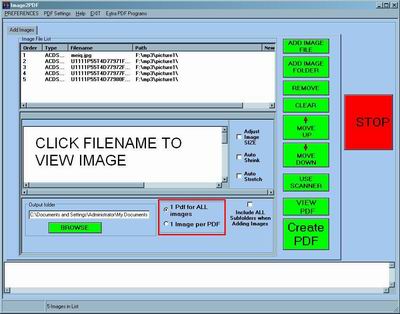 Step6. Click the "BROWSE" button to set the output folder. if you don't do it, you can keep the defult setting.




Step7. Now all that's left to do is click the "Create PDF" button and away we go.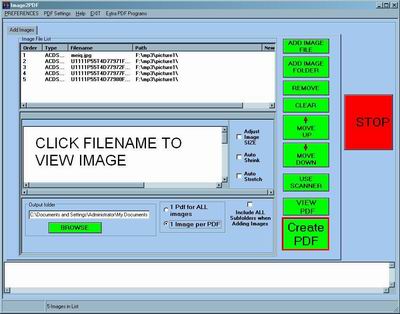 Step8. You can always stop the process as the need arises using the respective buttons.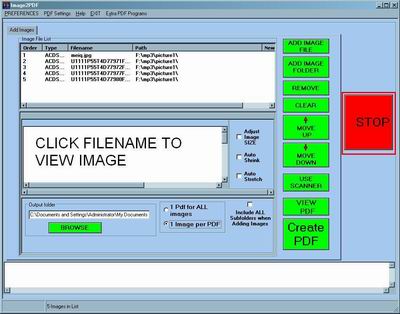 Related Article and Tutorials:
How to convert Text to HTML with CSV Converter?
How to Convert PPT to CD with AutoPlay me for PowerPoint?
How to Convert DOC to CD with AutoPlay Me for Word?
How to Convert or Write PDF to CD with AutoPlay Me for PDF?
How to Convert PDF Document to TIFF Format with AP PDF to TIFF Converter?
How to Convert PDF to Image with AP PDF to Image Converter?