How to remove useless junk files and free up disk space within 3-Clicks?
Over the course of time, your computer gets accumulated with unwanted and unremoved junk files that are no longer necessary. These junk files remain unused by the operating system, but occupy much disk space.
Whenever a program creates a file or deletes a file into a Recycle Bin, your computer looks for a unique file name. The more junk files you have the longer the system takes to find that unique file name. Internet browsers keep downloaded images and pages in the cache in order to quickly show them the next time you visit the same page. However it's a double edged sword. Too many cached files will also slow down the Internet browser. Finally, if you do have a lot of junk files, then your disk defragmentation, antivirus or antispyware programs have to deal with a much greater number of files. This of course makes them work much slower. But that's not half of it. You will find that trying to locate, open or save the necessary document takes longer. Even the time your PC takes to start up or shut down may increase from several seconds to minutes.
This page will guide you how to remove useless junk files and free up your disk space with CleanCenter.
Step1. Please download CleanCenter and install it.
Step2. Run CleanCenter, and you will see the main interface.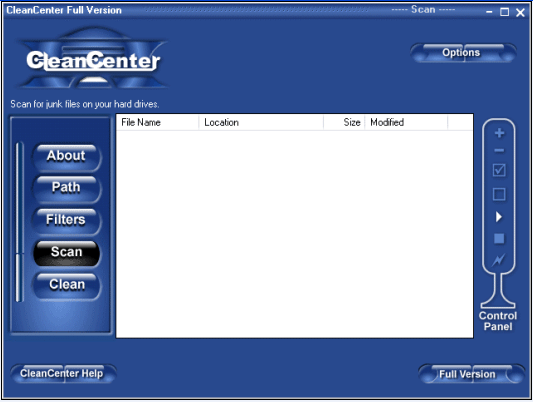 Step3. Please click

to start scan.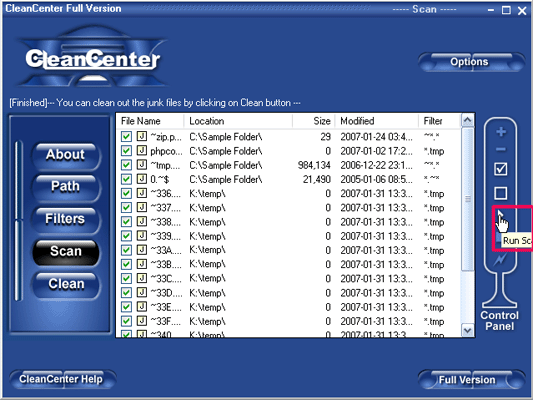 Step4. Click Clean, here show how much space you will gain.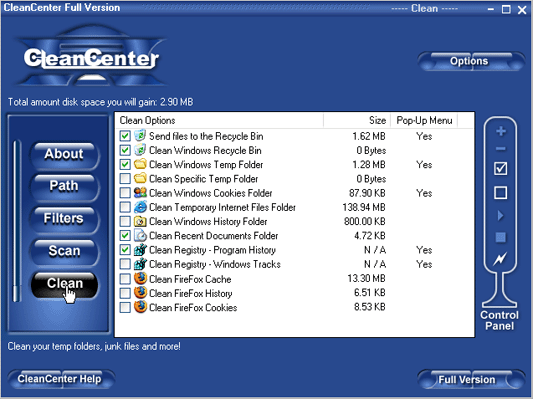 Step5. Click

to start clean and click Close to close the cleaning result. Done.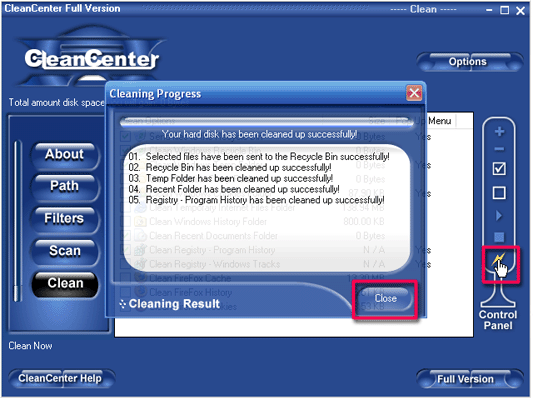 Related Software Step by Step Guides and Tutorials:
How to remove DRM protection iTunes with DRM removal software on Mac?

How to remove pixellation from video?

How to recover deleted or lost photos, images and pictures?

How to Recover Deleted PST, WAB, PAB, DBX, Hotmail, Yahoo Email?

How to recover files from formatted hard drives?

How to recover files from Raw Hard Drive?

How to remove audio track from media file?

How to cut out commercials from video with Video cutter software?

How to remove pixellation from video?