How to Convert MOD to AVI with MOD2AVI Converter?
What are .mod files?
.MOD files are JVC's implementation of MPEG-2 transport streams, similar to a VOB file on a DVD or the M2T files used on Sony hard drive camcorders. The MOD file extension is most frequently used for video clips that were taken with a digital camera and then transferred to a computer. Many video playback programs and movie editing programs are not able to open or play MOD files. If you need to view a MOD file but don't have a compatible program, you can convert the file into a more popular format, such as AVI. A MOD file can quickly be converted to an AVI file by using a video conversion tool.

Step by Step Instruction - How to convert .mod to .avi?
Follow the link here to download the Daniusoft Video Converter. And then run the MOD video conversion's installation file. Open the program after the installation process ends.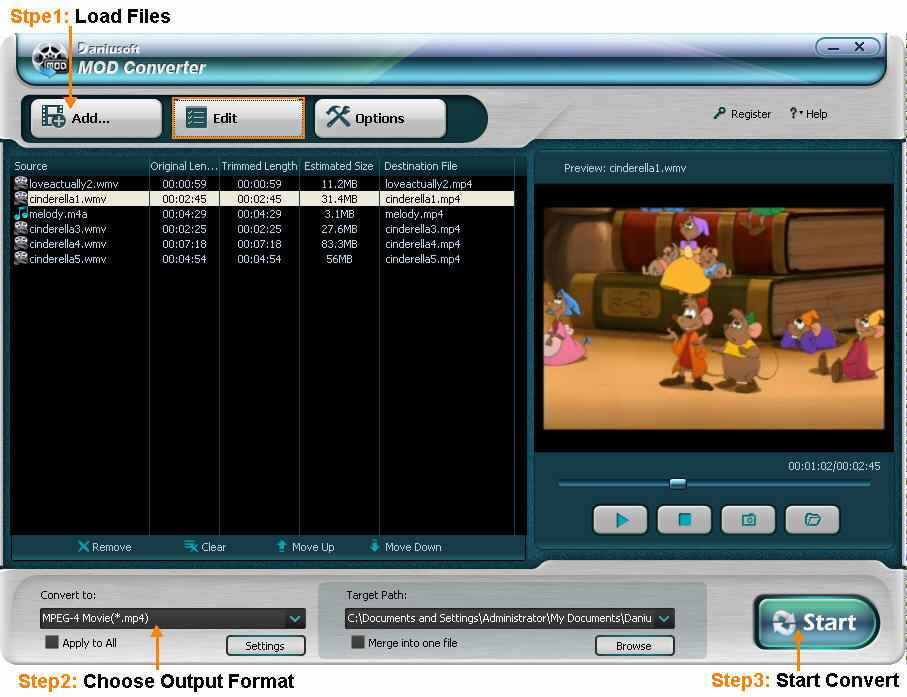 Step1. Load files:
Click on the icon of a blue film reel, labeled "Add." Click on the "My Computer" icon at the left side of the new window that will pop up. Browse through the list of folders on your computer and find the MOD video file that you want to convert to AVI.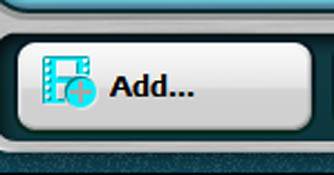 Step2. Choose Output Format:
A. Double-click on the name of the MOD file to add it to the video conversion program's main window. Repeat the process if you have multiple MOD files that you want to convert at the same time.
B. Click on the "Options" button at the top-right side of the window. Navigate to the "Format" tab. Click on the "Convert To" button, and then scroll up through the pop-up menu that will appear.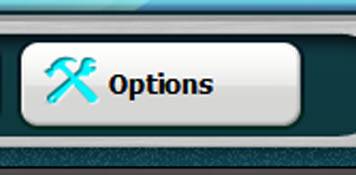 C. Click on the "Common Video" option from the pop-up menu, and then choose the "AVI" option. Close the "Options" window and then click on the "Target Path" button at the bottom of the window.


Step3. Start Convert:
Select the folder on your computer's hard drive where you want the converted AVI file to be saved. Click "OK." Click the "Start" button at the bottom-right edge of the window to convert the MOD video file to the AVI file format.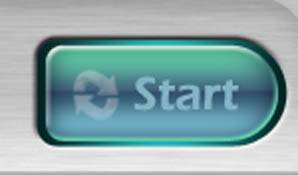 Related Software Step by Step Guides and Tutorials:
How to convert and burn VOB AVI to DVD step by step?
How to split AVI, DivX, XviD with Quick AVI Splitter?
How to Convert AVI, WMV, MPG, ASF, MPEG to Flash step by step?
How to convert DVD to AVI step by step?
How to convert AVI MPEG MP4 to PS3 iPod FLV Apple TV Zune etc on Mac?
How to convert/rip DVD movie to BlackBerry AVI?
How to convert AVI MPEG WMV MOV VOB ASF 3GP YouTube to BlackBerry AVI?