How to transfer phone (photo, mp3) files to pc with NexyFILES?
Use your cell phone as a camera? MP3 Player? Tired of wasting your time uploading and downloading files? Try NexyFILES! Discover the full power of your phone with easy to use interface to transfer files between your PC and mobile phone. Download shots you've made on your phone, upload MP3's, ringtones, themes. More than 100 phone models are supported. Bluetooth, IrDa, cable connections are welcome.

Step1. Please download NexyFILES , install and run it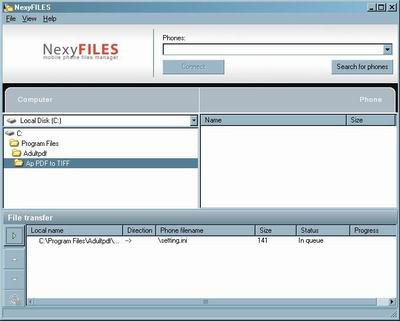 Step2. Click the "Search for phones" button to search your phone.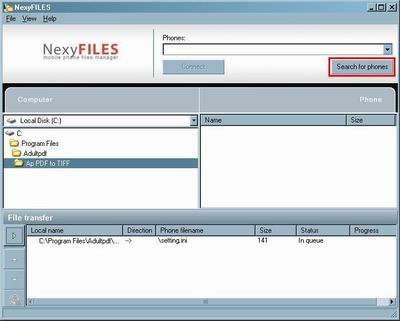 Step3. Now the program is running click file in the top left corner and add one, or however many you want.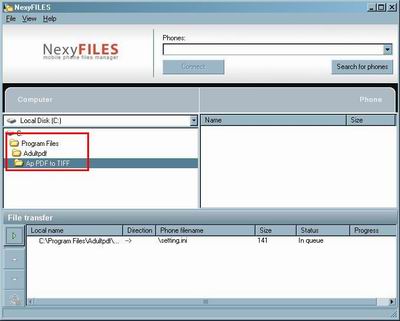 Step4. The box we've highlighted in red is the contents table, it show will show all the files you've chosen.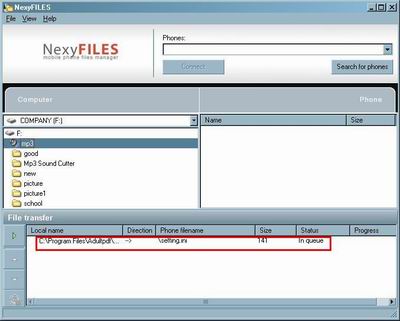 Step5. Click this button to transfer files between your phone and pc.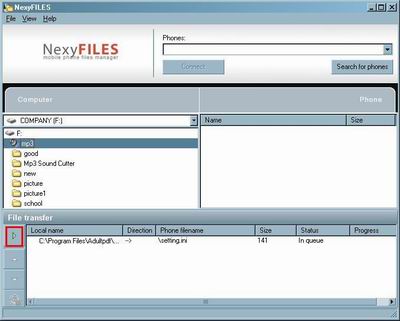 Related Article and Tutorials:
How to translate English word to Russian word?
How to transfer music and video between iPods ?
How to transfer miniDV tapes to DVD video format?
How to transfer photo to DVD, create slide show on DVD?