How to transfer music and video between iPods step by step?

iPod 2 iPod is a program that allows you to transfer your music and video between them. Until now this hasn't been possible without losing all your existing songs. iPod 2 iPod gives you the power to take control of your music collection.

Minimum installation: Ensure your computer meets the minimum installation requirements.

iTunes: Although iPod 2 iPod will detect and automatically close iTunes...We do not recommend attempting to run iPod 2 iPod while iTunes is running.

This page will guide you how to transfer music and video between iPods step by step with iPod 2 iPod.

Step1. Please download iPod 2 iPod; you can know more about it by visiting here: http://www.qweas.com/download/audio_mp3/music_organizers/ipod_2_ipod.htm

Step2. Then install and run iPod 2 iPod.Start iPod 2 iPod When iPod 2 iPod first starts it appears as follows: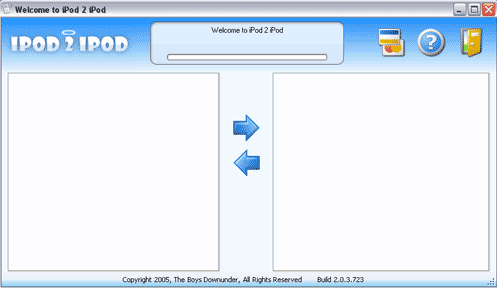 Connect your first iPod device via either USB/Firewire connectors.
It will take iPod 2 iPod approximately 15 seconds to auto detect then display the music from your first iPod.
Your first iPod is identified as a 'tab' on both the left and right sides of the screen.
Step3. Using iPod 2 iPod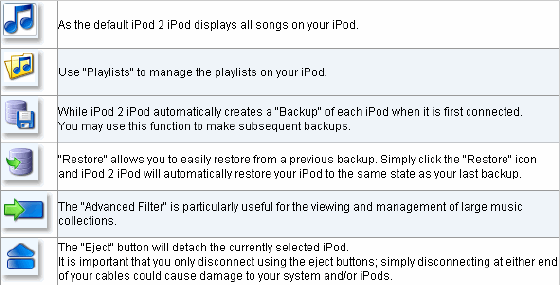 Pod 2 iPod is a simple application to use. All functionality is driven via the 'Graphical icons' on the main menu bar or from the 'Right Click' menus initiated within the song list.

Step4. The Right Click Menu.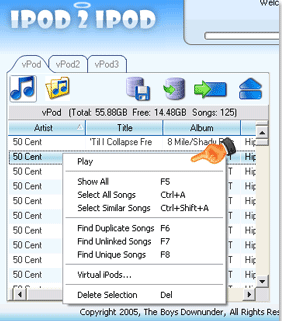 Use the "Right Click" menu to carry out a range of actions on the individual song tracks.
To initiate this menu place the cursor over the music list and click on your right mouse button.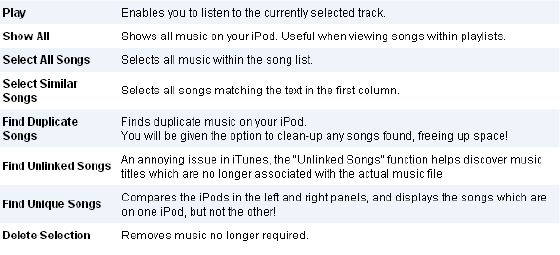 Step5. Transferring music.





Select the songs you wish to transfer and either drag them to the destination panel, or click on the "arrows" to transfer music from one iPod to another.




Related Software Step by Step Guides and Tutorials:
How to transfer music from iPod to Mac/iTunes?

How to transfer photo to DVD, create slide show on DVD?

How to convert DVD to iPod video, transfer iPod video to iPod?

How to transfer miniDV tapes to DVD video format?

How to transfer phone (photo, mp3) files to pc with NexyFILES?

How to transfer song from iPod to Computer or iTunes Music Library?

How to Transfer Contacts from your PC to iPhone?