How to update ipod video through itunes step by step?

Step1. Connect your iPod to PC, launch iTunes Tips: Download iTunes 6+quicktime Player package from http://www.apple.com/quicktime/download/win.html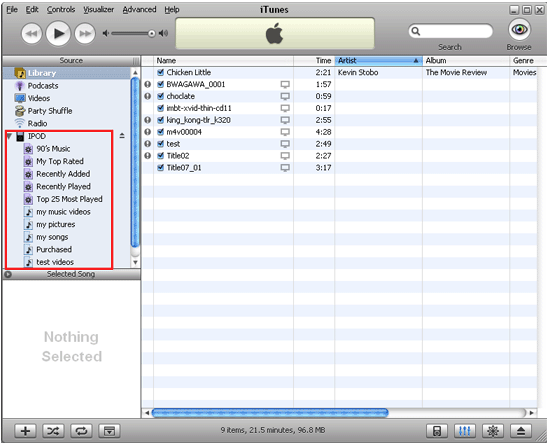 Step2. We recommend that you create a new list to place the file you converted.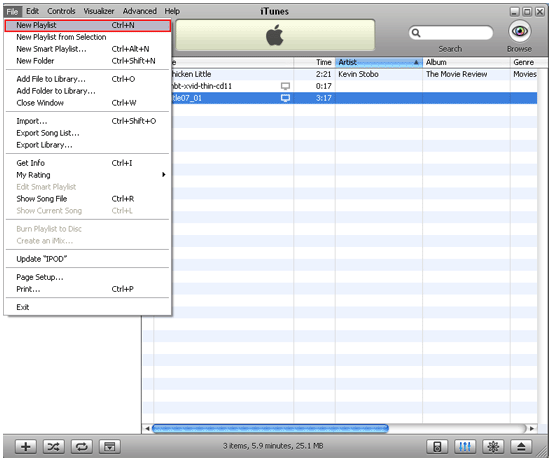 Step3. Find the mp4 file you have converted, directly drag into the playlist you created just now.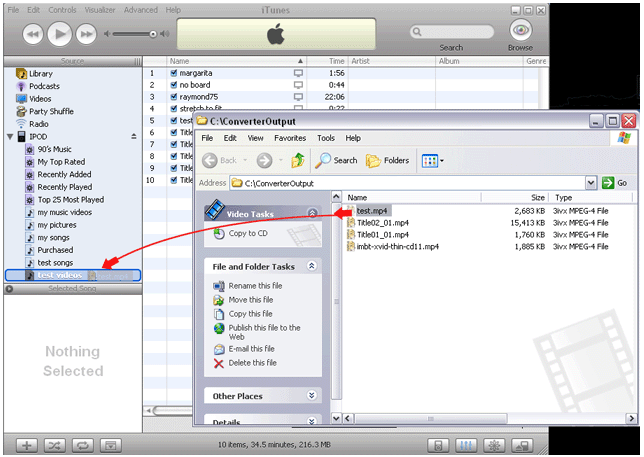 Step4. If you have added the file to the library of the iTunes, you can drag it from library to the new playlist directly.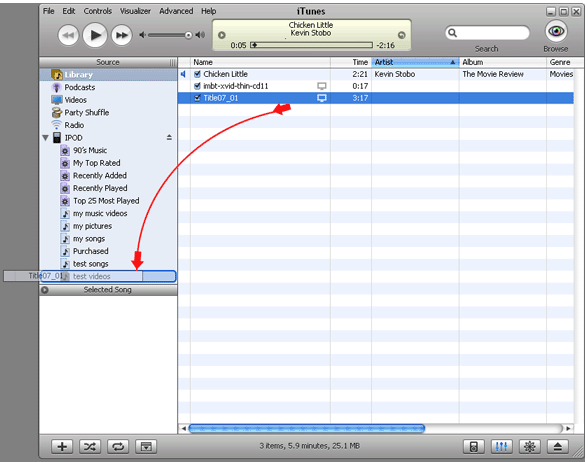 Step5. After downloading, you can see the file list on your ipod. You can change the file name showing on iPod. Please right click the file, choose "Get info", change the info of this file at "Info". You are done and enjoy!!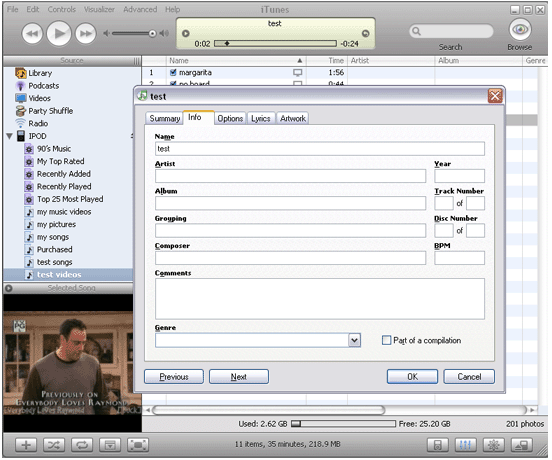 Related Step by Step Guides and Tutorials:
How to convert and burn VOB AVI to DVD step by step?
How to convert video files to iPod format step by step?
How to convert DVD to MP4 for PSP iPod iPhone Apple TV on Mac?
How to make AMR MMF MP3 Ringtone for mobile?
How to convert cd to mmf, mp3, amr, wav ringtone?
How to convert AVI to 3GP with 3GP Converter?
How to convert DAT to MP3 with DAT to MP3 converter?
How to convert Text to MP3 with YeoSoft Text to MP3 Speaker.