How to convert IMG to ISO with IMG to ISO converter software?
What is iso?An ISO image is an archive file (also known as a disc image) of an optical disc in a format defined by the International Organization for Standardization (ISO). This format is supported by many software vendors. ISO image files typically have a file extension of .iso.
MagicISO Introduction
MagicISO is a ISO CD/DVD image file creating/editing/converting tool , it can directly edit the CD/DVD image file and extract files and folders from it, as well as directly make ISO files from your CD/DVD-ROM or hard disk. At the same time, you can maintain the ISO bootable information, thus creating your own bootable CD/DVDs. You now have the power to make and edit your own ISO files, and then burn them to CD/DVD for your own needs.
How to convert IMG to ISO with MagicISO?
1.Download MagicISO and run MagicISO
2. Click menu "Tools" | "Convert ..." to open converting window.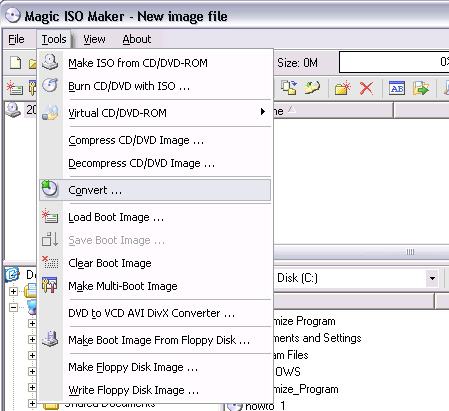 3. Enter IMG filename to source file editbox.
4. Choose "Standard ISO Image file(.ISO)" as output format..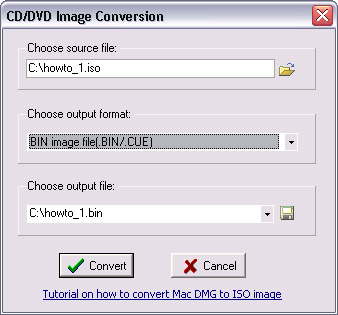 5. Enter outputing ISO file name into output file editbox.
6. Click button "convert" to process
Related Software Step by Step Guides and Tutorials:
How to convert avi to iso with avi to iso converter?

How to Create or Edit GIF Animation with CoffeeCup GIF Animator?

How to convert Excel XLS/RTF XLSument to Jpeg/Jpg/Tiff/Bmp/Eps/Ps file?

How to convert Word Doc/RTF document to image (Jpeg/Jpg/Tiff/Bmp/Eps/Ps) file?

How to decrypt protected PDF files with PDF Password Recovery software?

How to convert html to PDF, create PDF from a valid URL in IE?