How to discontinue Junk Mail with spam filter?
How Junk Mail Came? Spam mail also known as junk mail, that mail is unsolicited to send inbox. If we register on one website with our E-mail addresses, we will receive Junk mails in bulk. Because our E-mail addresses will be collected from chatrooms, websites, newsgroups and are sold to other spammers.
Despite the anti-spam mail functions of spam filter software are constantly updated, it can not keep up with changes in the form of junk mail, and the junk mails are still sent to our mailbox. Because these spam filter can't dicontinue junk mail and only detect them.
How to discontinue Junk Mail? Now we need a professional and powerful junk mail detector and blocker tool - Spam Monitor, all computer users can install and use it even if you are not a computer expert. Spam Monitor with automatic Configuration wizard configures anti-spam settings of your computer

Highlights of Spam Monitor
An enhanced Graphical User Interface
Spam Monitor's GUI is more intuitive than other PC products, the main functional improvements include Realtime, Country and ISP blacklists.
A wizard that automatically configures your email server
Configuration wizard sets up a range of email client applications to work with Spam Monitor automatically.
A world-class spam filtering technology
The precision of the Bayesian Filter identifying junk mail messages can increase when it is exposed to a greater number of spam emails.
Supports most popular email servers
Spam Monitor is designed to detect and discontinue junk mail for a range of popular email client , including Microsoft Outlook, Outlook Express, Mozilla Mail and Eudora.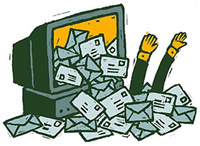 Microsoft Outlook plug-in
The Microsoft Outlook plug-in integrates Spam Monitor's functionality into the Outlook mail server program.
Supports connection to unlimited POP3 / IMAP4 servers
Spam Monitor can be set to monitor for spam email messages from POP3 and IMAP4 email servers.
Customizable white and black lists for manual configuration
A number of white and black lists can be configured to fine tune Spam Monitor's ability to identify junk email messages.

Guides: for you to discontinue Junk Mail
In the following paragraph will show you how to use Spam Monitor to discontinue junk mail and protect your PC, firstly you need to download Spam Monitor and install it to your PC.
Step1. To start Spam Monitor
Double-click its icon on your PC desktop or single-click its icon in your Quick Launch bar to run the Spam Monitor. The main status screen is displayed as the following picture.
Note: these icons will not appear if they were not selected during installation, you can open Spam Monitor from the Start menu.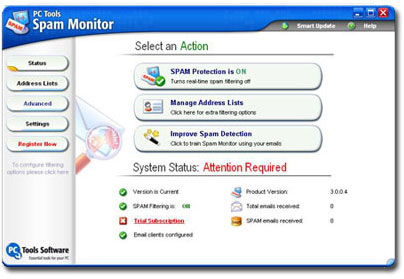 Especially you must place the SPAM Protection is ON/OFF check box to SPAM Protection is ON, to activate Spam Monitor's real-time spam filtering function.
Step 2. Manage address list
Spam Monitor's Address Lists screen allows you to add, edit or remove email and IP addresses to a Friends or Block List, which treats emails from such sources as either legitimate messages or junk emails, respectively.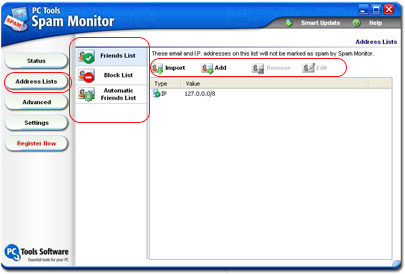 a. Friends List: Email and IP Addresses on this list will not be marked as spam by Spam Monitor, then you can import, add, remove, and edit these addresses.
b. Block List: These email and IP Addressees on this list will be stopped by Spam Monitor, you can add, remove and edit them.
c. Automatic Friends List: Spam Monitor will automatically receive these email and IP addresses from which you frequently receive non-spam emails, you also can set as below.
Step 3. Improve Spam Detection
a. Click "Improve Spam Detection" button, then you can further improve the junk mail detection capabilities of Spam Monitor to recognize and discontinue junk mail.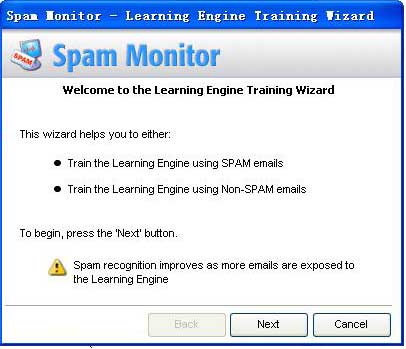 b. Select "Outlook Express" option from the available email servers checkbox to protect your Inbox. Exposing the advanced Bayesian Filter to both clean and junk email messages increases the efficiency with which Spam Monitor identifies junk emails.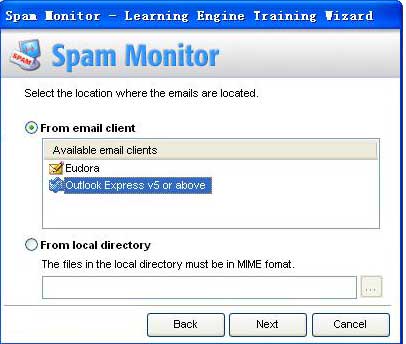 Related Software Step by Step Guides and Tutorials:
How to Recover Deleted Email files?

How to Recover Deleted PST, WAB, PAB, DBX, Hotmail, Yahoo Email?

How To Reduce Tape Noise Hiss?

How to recover Deleted Files and Folders?

How to clean and repair registry?

How to recover files from formatted hard drives?