How to backup a Nokia phone,backup mobile files and mobile settings?

It's always good to have a backup copy of your contacts and other files and settings of your mobile phone so that if something goes wrong, you just need not worry about losing your data. Rather, you can just click and restore the created backup to your mobile phone and work seamlessly again!
Nokia phones, Series 60 and above usually come with a CD containing the installer of their PC Suite application.  Nokia PC Suite is an essential tool for advanced Nokia users who want to get the more out of their phones.  With this tool, you can backup data (i.e. contacts, messages, images, music and other files inside your phone).Here's how you can backup contacts, files and other settings from your Nokia mobile phone.
Backup Nokia Phone, files and mobile settings with Nokia PC Suite
Step1. Go to the Nokia PC Suite download page and Download Nokia PC Suite, install it.
Step2. Connect your phone to the PC. A USB cable is the fastest connection type for transferring large files between your phone and a PC.  Click the the phone image at the left side of the GUI to initialize a connection. .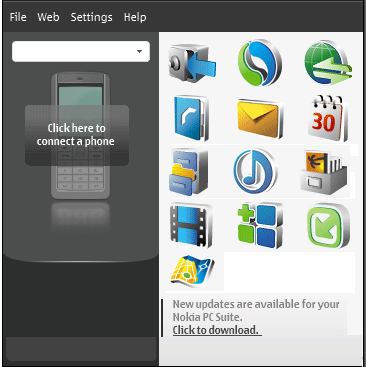 Step3.In Nokia PC Suite main window, click Backup to open Nokia Content Copier.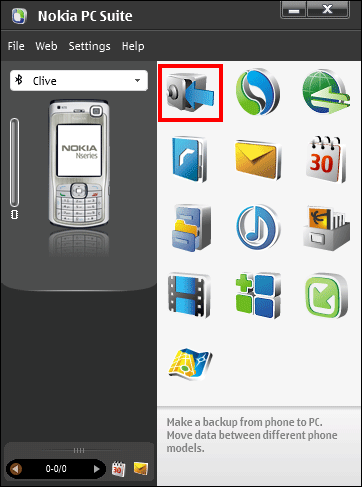 Step4.Click Back up.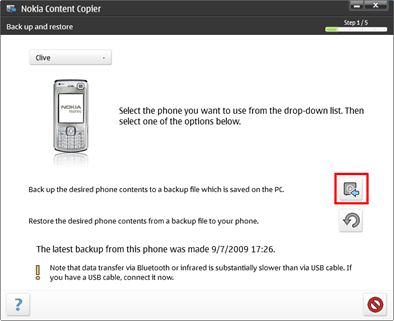 Step5. From the list of content types available, select what you want to back up, and click Next.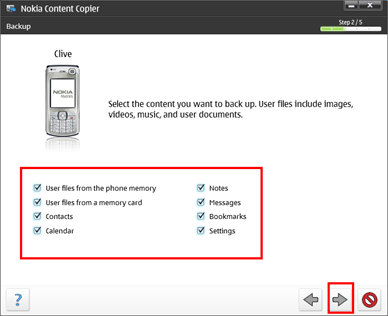 Step6. click Convert! Wait a little while and your ISO will be ready soon.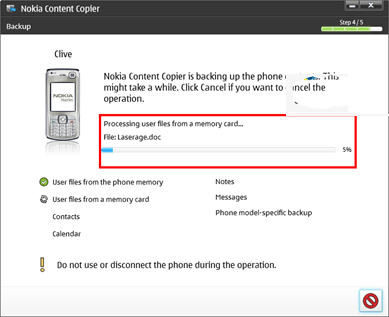 Related Software Step by Step Guides and Tutorials:
How to convert video to 3GP video for video cell Phones on Mac OS X?
How to rip DVD movie to mobile phone on Mac?
How to copy PS2 game, Burn PS2 game and play legal backup copies?
How to recover password for protected MS Backup (*.qic) files?
How to clone Windows 98/ME/NT/2003?
How to format hard disk partitions with FAT/FAT32 or NTFS?
How to backup game CDs into one DVD?
How to Backup DVD Movie?
How to backup Computer in Windows with Keriver Image?