How to Copy Your Blu Ray Movie to PS3, Rip Blu Ray Movies on Your PS3?

Blu Ray Movie and PS3
The PlayStation 3 (officially abbreviated as PS3[4]) is the third home video game console produced by Sony Computer Entertainment, and the successor to the PlayStation 2 as part of the PlayStation series. The PlayStation 3 competes with Microsoft's Xbox 360 and Nintendo's Wii as part of the seventh generation of video game consoles.
As we all know that Blu-ray movie has great video and audio quality. Many people want to watch Blu-ray flicks on Sony PlayStation. Now, you can follow the steps, and copy the Blu ray movie on your PS3.

Step by Step Instruction - How to Copy Blu Ray Movie to PS3?
Step1: Download the Blue-Cloner application.
Step2. Run Blue-Cloner to rip your Blu-ray movies to BD-R/RE and put your Blu-ray DVD into the drive.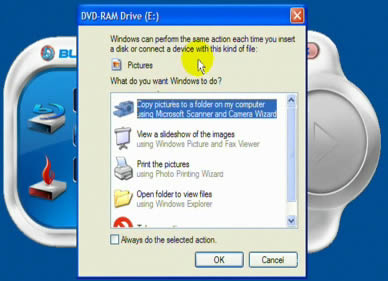 After Blu-Cloner has read the information of your inserted Blu-ray DVD movie, you can see the information of the Blu-ray DVD movie in the "Information Frame" .

Step3. Set up parameters of "general" and "codec" options.
a) Click "Setup" button to enter the "Setup" window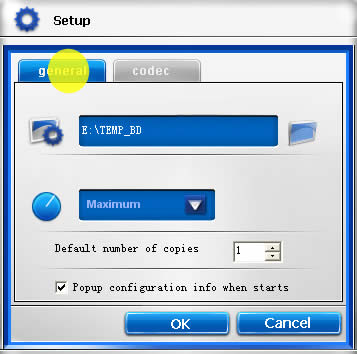 In the "general" panel, you can choose a temporary catalogue, adjust the compression rate, set the default numver of copies.
b) Then you can click "Codec" to swith to the "Codec" penal.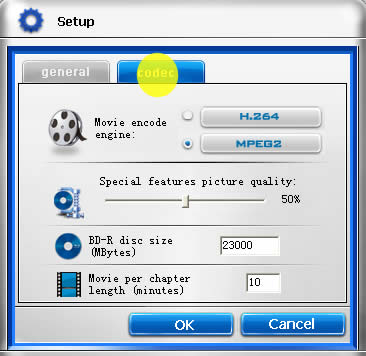 In the "Codec" panel, you can select the encoding format (H.264 or MPEG2), define the length of each chapter, adjust the picture's quality.
Step4. Start copying Blu-ray movies to Blu-ray disk
Click "Start" button, Blue-Cloner will pop up the configuration dialog box, after confirmation, click "OK" to begin converting.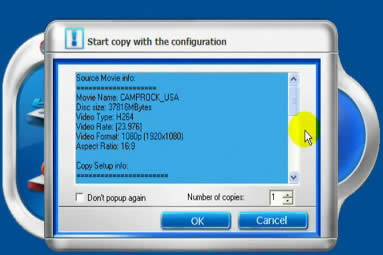 Blue-Cloner will search for BD-R disk automatically after the conversion. If it finds no BD-R disk, it wil pop the drive, and if it finds the disk, it will strat to copy your Blu-ray movies to Blu-ray disc.
Now, you can play your copied Blu-ray movies on your Sony PS3!
Related Software Step by Step Guides and Tutorials:
How to Convert AVI to ISO with AVI to ISO Converter?
How to convert CSV to PDF, HTML, DBF, XLS, DOC, MDB, XML, VCS, CHM, RTF, HLP?
How to convert or burn AVI to VCD format?
How to Convert PPT to CD with AutoPlay me for PowerPoint?
How to Backup Files, Folders to CD or DVD with AISBackup?
How to Convert DOC to CD with AutoPlay Me for Word?
How to make a Recovery CD with Keriver Image?