How to Play Blu Ray Movie with Blu Ray Player?

What is Blu-ray?
Blu-Ray disc is the lately developed tech means, which can store much more details compared with HD DVD and traditional DVD disc; it is a high-definition optical disc that is capable of holding up to 50GB of information, or 25GB per layer. It can be said the birth of Blu-ray as well as HD DVD broke a bottle neck in DVD developing productions. Here you might find how Blu-Ray won HD DVD: Blu Ray vs HD DVD
Since Blu-ray has such good qulities, no wander more and more moives are carried in blu-ray disks. However, not all the players can do a good job of present them, then let's find out how to solute this problem.

Step by Step Instruction - How to Play Blu Ray Movie?
Step1. Download and install Blu-ray Clone , and launch it.
Put your Blu-ray DVD movie into the Blu-ray disc driver. And waiting for a minute before it reads the information of your inserted Blu-ray DVD.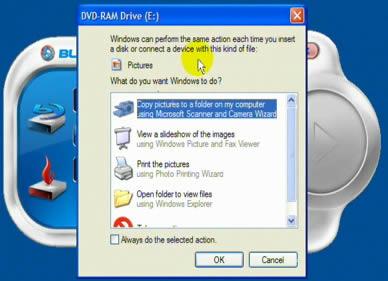 Step2. Set up parameters of "general" and "codec" options.
Click "Setup" button to enter the "Setup" window.
In the "general" panel, you can choose a temporary catalogue, adjust the compression rate, set the default numver of copies.
Then you can click "Codec" to swith to the "Codec" penal.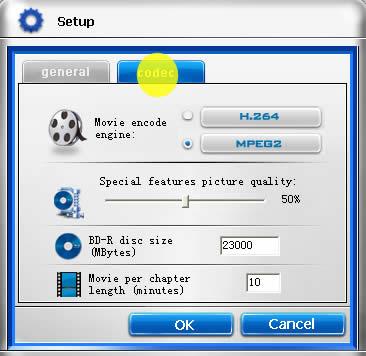 In the "Codec" panel, you can select the encoding format (H.264 or MPEG2), define the length of each chapter, adjust the picture's quality.
Step3. Start copying Blu-ray movie to hard drive.
Click "Start" button, Blue-Cloner will pop up the configuration dialog box, after confirmation, click "OK" to begin converting.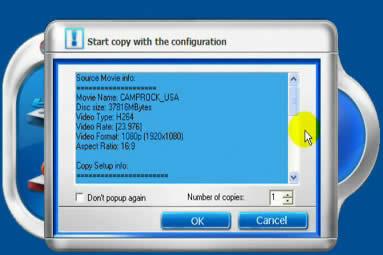 It may takes you a long time to complete the backup conversion from Blu-ray to hard drive, but this do not influnce you to do other things .
Step4. Play Blu-ray movies on hard drive with PowerDVD
Then, you can watch your favorite Blue-Ray movies without a HDCP compliant graphics card or HDCP compliant display with PowerDVD Ultra or WinDVD 8 Platinum. Take PowerDVD for example.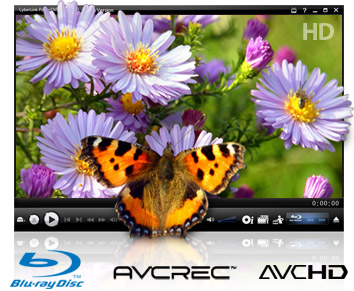 a: Run PowerDVD
b: Click "Select source" and choose "Open DVD file from hard disc drive", find the Blue-Ray movie you want to play.
c: Click Start. Now you can enjoy your favorite Blue-Ray movie.

Related Software Step by Step Guides and Tutorials:
How to burn camera videos like M2TS/M2T/MTS to Blu-ray?
How to rip Blu Ray to MKV with Blu Ray to MKV converter?
How to copy your Blu Ray movie to PS3, rip Blu Ray movies on your PS3?
How to convert videos from AVCHD to DV format?
How to back up Blu ray disc to hard driver and copy Blu ray movies?
How to Play Flash SWF and FLV File with SWF Movie Player on Mac?
How to brun disc image to DVD, DVD folder to DVD?