How to download and watch Youtube Video on your Mobile?
The page will show you how to download and watch Youtube Video on your Mobile step by step with YouTube Video Grabber.

YouTube Video Grabber can download and convert online videos from all well known online services like YouTube, Google Video, MySpace, iFilm, Break, PutFile. It supports conversion to wide range of video formats, such as AVI, 3GP, 3GPP, WMV, DivX, Xvid, WMV, MPEG-1, MPEG-2, MPEG-3, MPEG-4.

Step1. Please download YouTube Video Grabber and install it; you can know more about it by visiting here: http://www.qweas.com/download/video_dvd/video_converters/youtube_video_grabber.htm

Step2. Click

and the dialog below will pop up.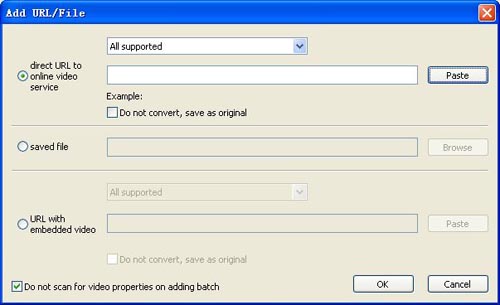 Step3. Paste the url of the video you'd like to convert. If you have download the file already, you can select the "saved file" and click

to find the file you want to converter in your computer.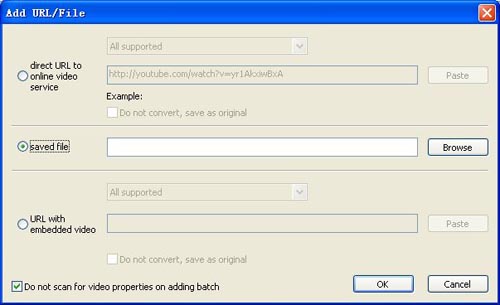 Step4. When you finish this step, click "OK" to go back to the main interface. Now, what you need to do are choose the output folder and select the output file's format. You can choose the MP4 format or 3GP.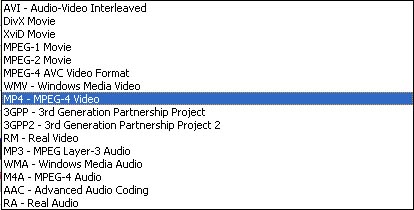 Step5. When every thing gets ready, click

and waiting for the new file. The status of the conversion will be displayed.



Related Software Step by Step Guides and Tutorials:
How to download YouTube Video, convert YouTube to PS3 Zune Apple TV iPod 3GP?

How to convert DVD to YouTube Video step by step?

How to convert Youtube to AVI, YouTube to WMV, YouTube to MP4?

How to convert AVI MPEG WMV MOV VOB ASF 3GP YouTube to BlackBerry AVI?
Download and convert Youtube video with Mac Youtube video converter.

How to capture/record Youtube Video?

How to prepare and upload video to YouTube?

How to save or download swf flash aimation file from website?

How to save/download/capture/rip/record RTSP streams?

How to convert WMV MP4 3GP RMVB AVI to Youtube Video?