How to split VOB file with VOB splitter software?
Xilisoft DVD Ripper is a powerful VOB splitter software. It can not only split vob file, but also rip DVD to AVI, DVD to MPEG, MP4, DivX, VCD, WMV, ASF, VOB, MP3, WMA and other popular video and audio formats with super fast DVD ripping speed and excellent quality.

Here's the step-by-step guide about how to split VOB file with Xilisoft DVD Ripper.

Step1. Download Xilisoft DVD Ripper and install it.

Step2. Click to open the program. The Xilisoft DVD Ripper Main Interface look like below picture.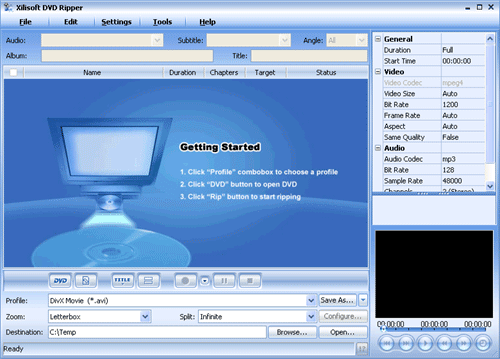 Step3. Click "DVD" button to load DVD folder and the VOB files to be splitted: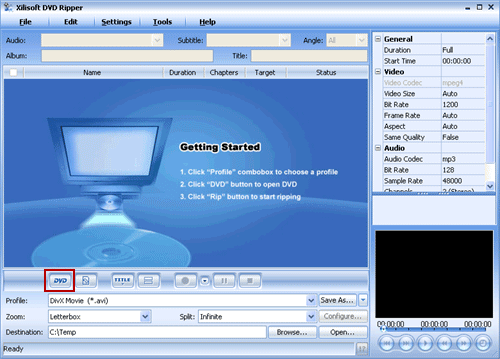 And the selected DVD folder will be displayed: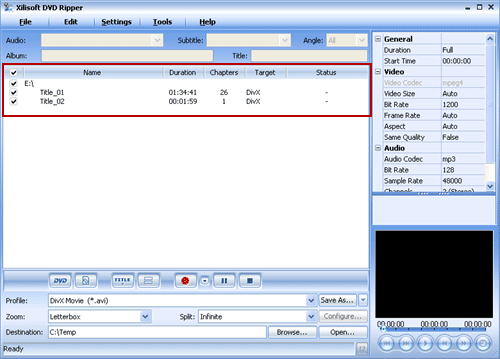 Step4. Click "Profile" button to select the output file that you need: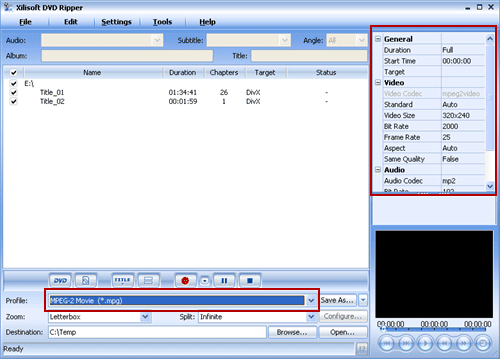 And you can set the parameters of video and audio codec and click "Save As" button to select the appropriate name: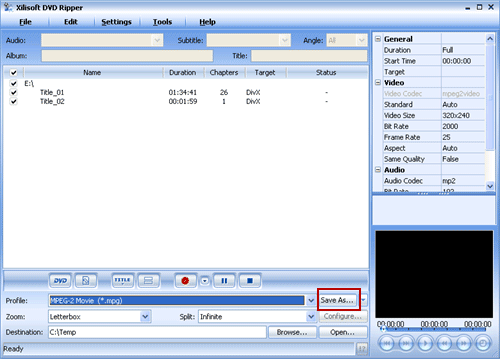 Step5. Click "Split" combo-box and you will find several items: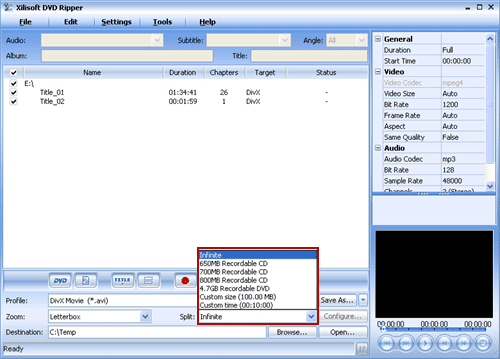 The "Infinite" indicates that it rips DVD without any split. And you can choose "650MB Recordable CD", "700MB Recordable CD", "800MB Recordable CD" or "4.7GB Recordable CD". And if you choose "Custom size" or "Custom time", the status of "Configure" button is available.

If you would like to custom size or time in order to split DVD according to certain size or time, you can set the size or time that you need and then click "OK" button in the pop window after click "Configure" button: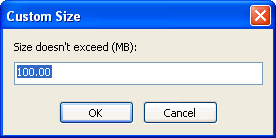 Step6. Click "Browse" button to select an output path: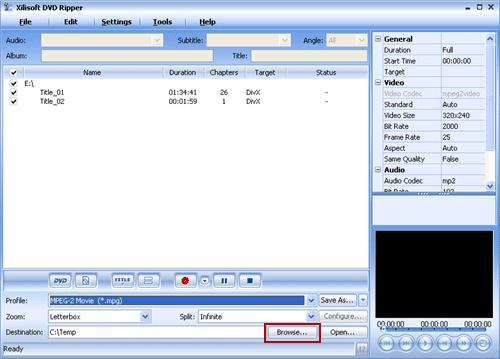 Step7. Click "start ripping" button to start to split VOB file:

Related Software Step by Step Guides and Tutorials:
How to split MPEG, MPG, SVCD, DVD, VCD with Quick MPEG Splitter step by step?
How to split AVI, DivX, XviD with AVI Splitter step by step?
How To Split An MP3 Into Tracks?
How to Batch Split PDF with Pdf Split Merge Pages?
How to cut or split MP3 files with MP3 splitter?
How to convert TOD to AVI, MPEG, WMV on Mac
How to convert M2TS to MKV, AVI, MPEG, MP4, MOV, etc
How to convert avi files to dvd with AVI to DVD Converter Mac?