SoundTaxi Professional Screenshots
SoundTaxi Professional Main Window
When you launch the SoundTaxi Professional from desktop or Programs group, you will see the above window which is the main window of SoundTaxi Professional. From the main window, users can easily convert music and movie files and various audio/video files to MP3, MPEG4, CD, iPod and other MP3 player file formats at high speed and CD quality - legally.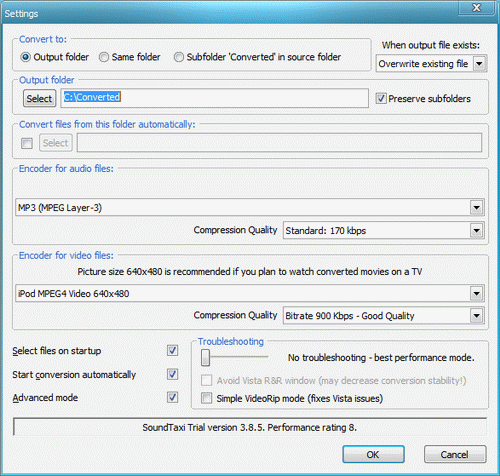 Settings Dialog
In this dialog, users could set up some parameters used in the conversions, such as the path of output folder, encoder for audio files, encoder for video files, or even troubleshooting, and so on.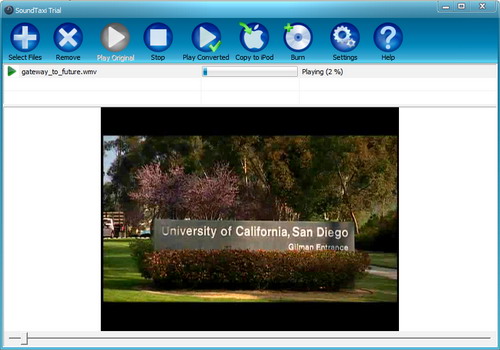 Play Original
When one item(audio or video files) is selected, users may play the original files by clicking the button "Play Original". The original file will be displayed in the window. Similarly, the converted files could be played in the window too, which could be compared with the original.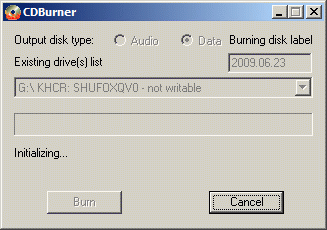 Burn Dialog
After you have finished some conversions, you could burn them to CD or DVD just by clicking the button "Burn". And then the above dialog will be presented. In the dialog, you choose the driver from the lists and set the burning disk label. Click Burn and enjoy yourself, that's all!