AVS Video Tools Introduction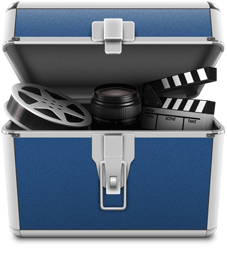 You can do more than ever with regards to creating and editing videos with AVS video tools, which is a package of three independent components: AVS Video Converter, AVS Video Remaker and AVS Video to Go. With AVS video tools you can remove commercials, edit, rotate, join, split, convert, cut scenes, apply effects, Transfer, rip, copy, burn DVD's and video files with AVS video tools.
All key formats are supported, including (XviD, DivX), DV AVI, MP4, Apple iPod, Creative Zen, Archos DVR and Quicktime just to name a few of them. Also you can directly transfer to PSP, iPod and so may other portable players. With AVS Video tools you can create and upload your videos to a litany of portable players and digital toys including Apple iPod, Sony PSP, Creative Zen Vision and every mobile phone with video playback capabilities including portable DVD players.
AVS Video tools is user friendly and works great with Youtube downloading software such as TubeSucker. AVS Video Converter has been renamed AVS Video Tools 5.1 after a recent upgrade of its capabilities. It's their top selling product and with it you have full control of creative input with regards to creating and editing videos. This new upgraded software now has six separate full featured video processing applications.
With this your time spent editing and processing video materials is smooth and so much more productive. This new upgrade is available at no cost to any registered owners of AVS Video Converter software. Now you have so many more options when working with you home DVD videos due the support of customized aspect ratio feature.
With this new feature you can select and adjust or determine the aspect ratio of a video by looking in the advanced main window. With all of the features that AVS Video Tools bring to you to work with you can do just about anything that you want to do with your video material.
System Requirements of AVS Video Tools:
Platforms: Windows XP, 2003, Vista* (no Mac OS/Linux support)
Minimum System Requirements:
Processor: Intel / AMD compatible at 1500 MHz or higher
RAM: 512 MB or higher
Sound: Windows compatible sound card
Windows Media Player 11 or higher for WMV video playback
DirectX: Microsoft DirectX 9.0c or later
Administrative permissions for program installation and activation
Internet connection to activate * Windows Vista
Recommended System Requirements:
Processor: Intel / AMD compatible at 3 GHz single core/1.8 GHz dual core
RAM: 1 GB or higher
Video: Windows Vista compatible video card
Sound: Windows Vista compatible sound card
Note: System requirements may differ depending on the Windows Vista version installed and increase when Windows Aero interface is enabled.